Los Angeles is one of the top tourist destinations in the US. Approximately 50 million people visit the city annually!
However, the glorious city has a reputation for crime rates too. Although the authorities claim the situation is under control and much better than in previous decades, one should never take risks.
So, if you're planning to visit LA anytime soon, then do not forget to opt for the safest hotel possible. To assist you, we have compiled the top 5 safest hotels in Los Angeles. Read more!
Hotel Bel-Air
Swan-filled lakes and cozy fireplaces-the Hotel Bel-Air offers you a little chunk of paradise right in the middle of a busy city!
It houses 103 rooms furnished and spacious rooms, of which 45 rooms are suites. You can opt for anyone as all feature the same facilities and interior décor.
Talking about décor, this particular Los Angeles hotel will leave you impressed with its Hollywood style designing. The high ceilings, luxurious furniture, plushy beddings, and warm fireplaces make it the perfect vacation spot.
There is also a high-quality spa and bar. But, the most amusing part is the 12 acres lush green garden with a huge swan lake. Yes, the lake is home to hundreds of beautiful swans! It will simply make you feel so wholesome and joyful.
The Hotel Bel-Air is one of the luxury hotels project owned and maintained by the reputable Dorchester Collection. Hence, this top-rated hotel provides unwavering security to its residents and staff. Plus, its stunning architecture and amenities are 100% worth the stay!
The Ritz Carlton
You must have heard about the Ritz Carlton hotels a hundred times already. Well, these guys are so downright famous in the United States. But for what?
If three words could enclose the awesomeness of what Ritz Carlton offers, they would be; luxury, safety, and comfort. The Ritz Carlton Los Angeles aces in all these aspects, making it a brilliant choice for stays.
Opened back in 2010, the hotel stands as a proud skyscraper with a modish and futuristic outlook. The gorgeous tower reflects the city lights, which offer a stunning view for photographers.
What's more, the hotel provides facilities like a spa, fitness centers, lounges, and bars to the residents. So, apart from luxurious rooms and environment, you also get top-notch services.
Freehand Los Angeles
If you're seeking a hotel in Los Angeles that is not only safe but also millennial-type, then head over to the Freehand hotel located in Downtown's Commercial Exchange building.
This particular small hotel prioritizes a lively atmosphere and friendliness, along with quality services. You won't get those luxurious rooms and feels here.
Instead, the hotel will give you a warm homely feel. It features 167 private rooms and 59 shared ones as well. You will find hand-woven textiles, custom furniture, and works by budding artists everywhere.
Hotel Casa Del Mar
The Hotel Casa Del Mar is the idealistic relaxing, and safe spot that you will find in Los Angeles, Southern California. It is an exclusive luxury beach club that came to life back in 1999 and has been the most popular option since then!
Unlike most hotels mentioned above, the Hotel Casa Del Mar is a huge one with 129 guest rooms and suites. Each of these wonderful rooms offers a panoramic view of the coastline. The breathtakingly beautiful view, coupled with the romantic accents of the room, makes staying here the best decision ever.
These well-designed rooms also feature the latest gadgets and facilities. You'll have a 42 inches plasma TV, speedy internet connection, iPod docking stations, and even a TV in the bathroom!
Well, the suites are one step ahead. These little Italian paradises offer a dining area, at least two spacious rooms, and a fireplace too. So, you can chill and relax as much as you desire.
Palihouse Santa Monica
A wave of serenity and peace will wash over your conscience upon arrival at this gorgeous Palihouse Santa Monica hotel. Honestly, we are not joking when we say you won't want to leave this place - not for a day at least!
The hotel is a huge manor house designed as per the Moorish-style standards in the 1920s. Its entrance has intricate wrought-iron gates that will welcome you into a breathtaking garden, leading to the majestic hotel.
There are altogether 38 rooms in the hotel. So, you can imagine the largeness of a single room. Well, to give you an idea, Palihouse Santa Monica features rooms so big that you'll get a fully-equipped kitchen. Yes, a kitchen all to yourself!
All these rooms lead to a lobby, which then leads to a courtyard and garden. Security levels at this place are quite strong. The presence of highly skilled staff and high-end technologies makes it a safe zone for all.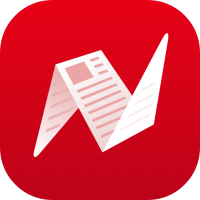 This is original content from NewsBreak's Creator Program. Join today to publish and share your own content.