Washington DC's association with the White House and politics has given it a boring reputation. Most of the tourists visiting the city consider it a place to explore the US government and history.
But, little do the tourists know that there is a whole fun-filled side of the capital city. Untouched and undiscovered-you can have some thrilling adventures at the place, especially if you're an adult!
Are you visiting the city soon or perhaps, you're a local? In any case, if you're looking for some fun activities to do for adults in Washington, then do visit these amazing places. Trust us when we say you won't regret even a second of it!
Ford's Theater
The Ford Theater holds a very prominent position for the whole of the US. It is the site where Abraham Lincoln got assassinated back in 1865.
Although the theater went through a lot since then, it is still open and functioning today. The theatre, along with the Petersen House, gets considered an important historic landmark in Washington.
But, the reason why you should visit this place is not to explore the history. Instead, it is the fantastic shows hosted by the management there. The well-scripted and performed exhibits are worth every single second you spend in that ancient building!
Go Ape Zipline & Adventure Park
Who says you're old for adventures and some outdoor fun? Being an adult simply doesn't mean you should let your inner sportsmanship and lively spirit wander alone. Instead, grab hold of it and get ready for a thrilling experience at Go Ape Zipline & Park!
It features all sorts of outdoor activities, which include climbing trees, throwing axes, and overcoming various challenges. Treetop mysteries, zip lines, and monkey drops are some other amazing things to do at Go Ape.
The Go Ape Adventure Parks are present throughout the United States. So, you might have been there in some other state. But even if you have, then this particular one in Washington will reinforce the idea of fun once more. Certainly, a must-visit place!
Old Town Trolley Tour
These cute red buses taking you around the city never get too old to have fun!
Old Town Trolley Tour is a sightseeing tour designed for Washington. It is a 90 minute long trip where the bus driver takes you to all the important locations, and the guide explains to the tourists.
Although the bus offers stunning views to all the passengers, the guide may stop at some spots, and you can explore too. However, the buses use in the tour are huge. So, you can expect lots of people with you.
City Centre DC
The CITYCENTERDC is a one-stop solution for all shopaholics and fun addicts. It is a collection of mix-matched shops where you can find all sorts of things.
Do you want to purchase branded clothes for an upcoming event or get some souvenirs to show your relatives at home? Well, the City Centre DC caters to all of your needs.
You can find stores ranging from Hermes to Gucci. There is also a huge portion dedicated to amazing eateries and restaurants. So, after a long day of shopping with your beloved ones, you can chill at places like Fig & Olive and Estuary.
Embark DC Boat Tours
Imagine sitting on a huge boat that moves against the deep blue waters in a rush. The water sprays high in the sky, the wind caresses your skin, and a breathtaking view of Washington unfolds before you. Sounds exciting?
Well, the Embark DC Boat Tours is an excellent choice if you want to recreate the scenario above or an even better one. These people offer complete tours of the city at affordable price packages. Plus, you get so many amazing facilities and services!
Each boat is customizable, which means you can add whatever service or things you prefer. It will be available for an hour, though you can purchase a longer package as well.
There will be a trained captain on board, who can also serve as a guide. So, if you're visiting Washington for the first time, then this tour might be quite informative!
Up to six people can sit on a boat at a time. For larger groups, you may have to split into different boats. You can also bring your preferred foods and drinks to the trip!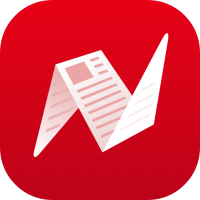 This is original content from NewsBreak's Creator Program. Join today to publish and share your own content.