Escaping the heat is impossible in Miami. And, we mean it, quite literally.
The average temperature ranges from 75 to 85 degrees in summers. And, you can expect this to rise during heat waves.
Phew-all the humidity and high temperatures can be pretty much exhausting. Well, lucky for residents as well as tourists, the place has lots of amazing cool spots to hang out!
Miami, also called the Magic City, holds its reputation for white-sand beaches and warm climate. Hasn't it be for these amazing beaches - God knows how we would have put up with the sun's wrath?
Are you planning to go out on a beach trip this weekend? Do not forget to try one of these 5 best family beaches in Miami!
South Pointe Park Beach
Beautiful & Spacious-the South Pointe Park Beach is present at the very southern end of Miami Beach.
The white-sand beach has colorful lifeguard towers lined at intervals. These not only promise unwavering security but also make the beach appear aesthetic. You can get some amazing Instagram-ish pictures with your family here!
There are chairs and umbrellas available for rent. So, you don't need to bring your stuff necessarily. However, note that it is not a pet-friendly beach.
You can swim, explore, and play games like volleyball. There is even a kid's splash pad and cafes located nearby for a quick snack. As the name indicates, the beach also has a park.
The green space is idealistic for people who want to hang out more and enjoy after a day at the beach. There are walking trails and barbeque areas dedicated to families.
Crandon Park Beach
If your family loves the idea of adventures and a weekend trip, then Crandon Park Beach is the ideal place to go!
You will find this stunning beach on the barrier island of Key Biscayne, located on the right of Biscayne Bay. Similar to South Pointe Beach Park, it is a park combined with a pristine sand beach.
This particular integration offers the visitors a chance to play in the waters as well as enjoy the green space. Surprisingly, these beach parks are quite famous in Miami. A few more are coming up in this list!
But, what makes Crandon Park Beach unique is its rich coastal environment. There are wetlands, mangrove reefs, birding sites, and so much more. All this makes the place suitable for a diversity of outdoor activities, such as:
Canoeing
Kiteboarding
Sailing
Kayaking
Wakeboarding
Snorkeling
You can also jump onto one of the boats and explore the calm waters. Amenities, such as stores and outdoor showers, are available to make your trip as comfortable as possible.
North Shore Open Space Park
The Open Space Park is present on the farthest North corner of Miami (without crossing the city limits!).
Bordered by a park, the North Shore Open Space Park is a huge chunk of white beach and calm waters. Well, the beach is the largest yet the most serene one you will ever find.
There will be hardly any crowd to start. It is also why the beach doesn't offer many amenities, except some volleyball nets. Ideally, this beach is great for the elderly and seniors.
Bill Baggs Cape Florida State Park
Have you ever seen a lighthouse from inside? If not, then visiting the Bill Baggs Cape Florida State Park provides you with the perfect opportunity!
The iconic Cape Florida lighthouse from the year 1825 is present on the beach of the state park. You can climb on the very top of it to grab astounding views of the Biscayne Bay and the Atlantic Ocean. You can also capture some amazing shots from here.
Once done, you can hop onto the breathtaking white beach and have some fun. The Bill Baggs Park Beach is usually serene with a few visitors. So, you can spend some quality time together without hustle-bustle.
You can walk on the sandy beach, play, bicycle the trails into the vegetation, and even fish. All facilities are available at the site. There are food concessions, shower rooms, and whatnot.
Virginia Key Beach
The Virginia Key Beach is one of the most scenic beaches present in Biscayne Bay, Downtown Miami. It features a huge strip of sandy beach with beautiful blue waters gently rolling on the side. One can simply get lost in the beauty of the place and the refreshing feel it provides.
There are also entertainment sites installed at the beach. You will find an antique carousel, a miniature train, and even hammock trails. How exciting!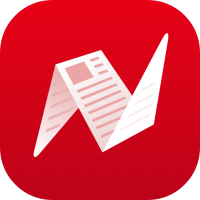 This is original content from NewsBreak's Creator Program. Join today to publish and share your own content.