The nature of Washington State can be pretty inspiring to budding photographers. Abundant in gorgeous landscapes, this corner of the world is made for exploring. Of course, there are big cities like Seattle that can also get your creative juices flowing.
If you are looking for more outdoorsy shots to add to your Instagram feed, head out of the urban areas and enjoy the sights. But there are plenty of beautiful locations within large cities as well. Here are some of our top Instagrammable spots in Washington!
Liberty Bell Mountain
Located in the North Cascades National Park, Liberty Bell Mountain is an impressive sight. Even though it is not super high, this mountain is attractive to alpine climbers who come here all year round. Of course, there is no need to scale the rocks to get an Instagram-worthy shot. The mountain is right by Highway 20, and you can stop and enjoy the view from the Washington Pass Overlook. Liberty Bell will be right behind you, so have your camera ready.
Ruby Beach
Nice weather often includes a trip to a beach. So if you happen to be in Washington during summer, make sure you drive west to the Pacific Ocean. Ruby Beach, a part of the Olympic National Park, is certainly unique. It is located 98 miles from Seattle. You can find sea stacks along the shore, and these look magical in photos. Some of them even create caves and small caverns. Abbey Island is the most photographed sea stack on this beach. Tidepools can be fun as well since they have diverse marine life. You can take photos of colorful starfish and other fascinating animals. So if you want to enjoy the sun and take great photos along the way, Ruby Beach is a great option.
Hoh Forest
Hoh Forest is an otherwordly place. It will transport you to a different time as soon as you step in. A thick canopy of tall trees covered with moss creates an unforgettable atmosphere. This rain forest is a part of the Olympic National Park, which is just 77 miles west of Seattle. We recommend that you arrive first thing in the morning so you can use the sunlight to make magical images. Hall of Mosses is the most well-known trail within the Hoh Forest, so make sure you take some photos there as well.
The Space Needle
The Space Needle is a symbol of Seattle and one of the most recognizable silhouettes in the United States. This structure gives that special something to Seattle's skyline. Constructed for the 1962 World's Fair, the observation tower is 605 feet tall. Floor-to-ceiling windows allow visitors to enjoy panoramic views of Seattle. Additionally, the interiors are pretty interesting too. So once you are done taking photos of the city, explore the Space Needle from the inside. You can also relax and have a drink in the rotating bar.
Skagit Valley
Located north of Seattle, just west of the Cascades, Skagit Valley attracts visitors in spring during the annual Tulip Festival. The endless fields of colorful tulips with the mountains in the background look stunning in photos. Don't worry if you cannot travel here in April and May because this part of Washington is breathtaking all year round. Autumn is reserved for pumpkins, so the whole area turns into an orange wonderland. Not to forget that Skagit Valley produces high-quality wine, so you can stop by a winery of your choice and taste some of their products.
Pike Place Market
Pike Place Market is also the heart of Downtown Seattle. This vibrant place is more than 100 years old and might be one of the most exciting locations in the city. Large neon signs look amazing in photos, but if you want to capture the spirit of Seattle, get here around noon. You can snap images of fresh local foods, as well as knickknacks, handmade items, and craft stores. Gum Wall is another quirky attraction located in an alley right under Pike Place Market. The colorful walls decorated with bubblegum have been a tourist attraction since the late 90s. The vivid colors will make your Instagram photos stand out instantly.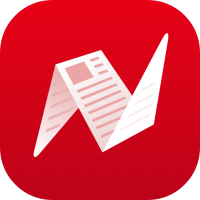 This is original content from NewsBreak's Creator Program. Join today to publish and share your own content.