Utah is a state that prides itself in spectacular scenery. After all, it has five national parks and a unique climate. Visitors can explore deep canyons, high deserts, and unusual rock formations regardless of the time of the year. And the best part is that you can enjoy nature and scenery while driving through this state in the comfort of your car.
So many scenic drives pass through national and state parks, so there will be plenty of locations to tick off your list. If you feel adventurous and want to get to know Utah, it might be the perfect time to pack your bags and hit the road. Here is a list of the most beautiful drives in Utah!
Highway 12
Let's start this list with one of the most scenic drives in the Beehive State. Highway 12 is located in southern Utah and is 122 miles long. What makes this stretch of road so great is that it covers several national and state parks.
The list includes Capitol Reef National Park, Dixie National Forest, Calf Creek Falls, and so much more. The road itself feels like a part of the landscape. And what a landscape it is! The changing terrain and the colors are simply spectacular. While you can complete this drive in a few hours, it might be best to take your time and enjoy the views.
Weber Canyon
Weber Canyon is located close to Ogden, Utah. You can get there by following Highway 84. It's a beautiful panoramic drive, thanks to aspen trees that line the road. The leaves are intensely green in summer and turn all shades of orange in fall. The diverse wildlife and dense forest create a magical feeling that will make your scenic drive special.
The road leads up to Smith and Morehouse Reservoir, a popular recreational spot where you can make a stop and do some outdoor activities. The nearby trails are suitable for hikers of all levels, so if you want to see wildflowers, take a short walk through the woods.
Hell's Backbone
If you are up for a challenge, taking a drive on Hell's Backbone could be perfect for you. Stretching from Boulder, Utah, to Escalante, Utah, the route takes you through pine forests and right next to two canyons. However, a bridge called Hell's Backbone is a highlight of this drive. Constructed by the Civilian Conservation Corps, the narrow bridge is 8,850 feet above the canyons.
The view itself is a bit scary but worth it. Keep in mind that the road is often closed during winter for safety reasons. So if you are eager to see Hell's Backbone, make sure you plan your road trip in the summer or early fall.
Mirror Lake Highway
Mirror Lake Highway is one of the most popular routes in the state. It is 42 miles long and follows Route 150. The drive starts in Kamas, Utah, goes up to Bald Mountain Pass, and descends toward the border with Wyoming. The scenery is almost unreal, with dozens of mountain lakes you can see from the road.
The area has numerous overlooks and picnic areas, so you will want to make several stops along the way to take photos and soak in the views. It is a perfect choice for people who want to get out of the city and see the untouched nature of Uinta-Wasatch-Cache National Forest.
Trail of the Ancients
Located in southeastern Utah, the Trail of the Ancients celebrates the cultural heritage and history of this part of the state. It is more than 300 miles long and passes through several national monuments and state parks. The Trail of the Ancients became the first National Scenic Byway in the country back in 1994, thanks to numerous archeological sites nearby. 
The geological profile of the area is incredible, with tall and snowcapped mountains, red rock formations, canyons, and lush valleys. You can learn so much about the history of Native Americans by stopping at the archeological sites. As you might have guessed by now, this is a long scenic drive, so it will take you a couple of days to fully experience the Four Corners area of Utah.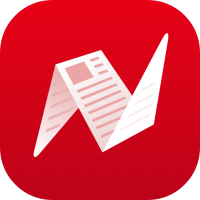 This is original content from NewsBreak's Creator Program. Join today to publish and share your own content.