Live music and a glass of refreshing drinks do go hand in hand. While Boston might not have a world-famous music scene, it is still a fun place to catch a show. There are plenty of live music bars all around Beantown - some are large venues, while others are smaller and cozier. Our focus is on the latter. You can catch a live show any night of the week in Boston, so let's take a look at some of the best live music bars here!
The Plough and Stars
Boston indeed does have excellent Irish bars, and the Plough and Stars is at the very top of that list. Located on Massachusetts Avenue, the bar has been around since the end of the 1960s. It was frequented by Van Morrison, who loved to drink coffee here and talk about Ireland. Here you can enjoy live shows from Thursday to Saturday. The bar is not reserved for Irish music only. You can hear all genres at this place, including folk, rock, Americana, and so on. Plus, the food is exceptional, with a menu offering international food and Irish dishes.
Wally's Cafe Jazz Club
Wally's Cafe is probably the most iconic venue in Boston. This jazz club has been hosting live shows since 1947. Legendary jazz artists such as Billie Holiday graced the stage at Wally's Cafe. Since then, a lot has changed, but his bar became a family business and is still going strong today. Wally's Cafe supports the future generation of musicians, and that's why they are very welcoming to students of Berklee College of Music. The bar is the perfect training ground for them, and they are free to perform any day of the week.
The Haven
The Haven is a famous Scottish bar that is all about the culture of this country. The owner is fully dedicated to filling up the menu with Scottish delicacies and craft beer. So if you are craving Shepherd's pie and a pint of Tennents, the Haven has it all. The bar is well known for super fun open mic nights where everyone is welcome to take the stage and show off their skills. Additionally, the Haven also hosts live music shows. Mostly Scottish acts come to the Haven, but you can hear folk and Americana bands too.
The Burren
Located on Davis Square, the Burren is an authentic Irish bar that opened its doors in 1996. It is the place to be if you love live music and delicious food. The bar has two stages – the first stage is for free live shows, while you have to purchase a ticket to attend the shows on the second stage. The Burren is famous for hosting both local and international artists. Here you can hear jazz, indie, rock, Americana, folk, and Irish traditional bands. As previously mentioned, the food here is exceptional, so make sure you order something while enjoying the music. The Burren also has a lot of vegan and vegetarian options.
O'Brien's Pub
There are not many punk or metal music bars around, so O'Brien's Pub is undoubtedly unique, at least in Boston. The bar is in Allston and hosts both local and national artists seven nights a week. It is a small venue with a lovely outdoor patio, perfect for warm summer nights. Unfortunately, the food menu is not so great (unless you love hot dogs), but you will find a wide beer selection. And the prices are surprisingly low. If you are into energetic shows full of screaming and pogo dancing, give O'Brien's Pub a chance.
Toad
Nestled in a lovely Cambridge neighborhood, Toad is an authentic local bar. The atmosphere here is cozy and intimate, with a small stage reserved for live music. Here you can hear rock and Americana artists performing every night of the week. The bar has a strict rule of no cover bands. So you will experience original music from emerging performers, which is always exciting. Toad has a good selection of tapped beer and a food menu mainly featuring burgers and fries. Keep in mind that this place is usually crowded during live shows, so you should turn up early to find a spot.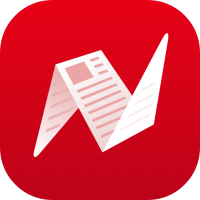 This is original content from NewsBreak's Creator Program. Join today to publish and share your own content.