Amazing food is one of the best things that can happen to a foodie!
Well, things become even more exciting when delicious food couples with a thrilling atmosphere. It becomes a fun-filled, enjoyable experience one can cherish for years to come, especially when you're going through bad food days...
So, if you are a Foodie heading over to the Bay City, or even if you are a local, then there are a few hidden gems you must try. These 7 fun places to eat in San Francisco will surely leave you in complete awe!
Foreign Cinema
Have you ever heard of dining in a cinema? Well, that's how it feels like at the Foreign Cinema located at 2534 Mission St.
The restaurant offers a sensual environment with outdoor seating and screening films. You can watch films on a huge projector as everyone dines and enjoys it!
However, it is not mandatory to watch. If you prefer dining in silence and peace, then they've arranged exquisite indoor seating. The moody interior décor and mouth-watering food make it an amazing choice for dinners.
Golden Boy Pizza
Who doesn't love a big thick slice-wait, let's make it square-of cheesy pizza?!
The Golden Boy Pizza, founded in 1978, is famous for its signature thick square pizzas. It is present at 542 Green St between lots of pizzerias and restaurants. However, you can identify this small place due to the huge, neon hand-shaped signboard.
Talking about their pizzas-the Golden Boy Pizza makes sure to leave a long-lasting impression on you with its saucy scrumptious pizzas. Once your order, they put the slice in the oven and serve you warm. You might even need cutlery, considering the largeness of the square slices!
Mini Golf at Urban Putt
The Urban Putt restaurant takes things to another level by offering a mini-golf course to its diners!
You can find this heavenly place in the Mission district, where friendly and well-trained staff will be ready to greet you. The mini-golf course has 14 holes and is present indoors. So, you can order some of the scrumptious food and play while they prepare it.
Although Urban Putt doesn't specialize in a particular cuisine, there are a few popular American comfort food to try. These include deep dish pizzas, corndogs, Jambalaya, Kitsch, and fried chicken. All of these are the perfect dishes to accompany a thrilling golf game!
Son and Garden
Florals and Colors-the Son and Garden is a place that will instantly lift up your mood. It is one of the prettiest restaurants you will find in the whole of San Francisco.
The place opened up before the pandemic at 700 Polk St by the Farmhouse Kitchen Thai group. Although the pandemic kept it closed for dine-in, the high-tea takeout and deliveries have made it one of the popular options in Bay City.
From macaroons to wagyu burgers, you can find all kinds of delicious stuff at the Son and Garden. An absolute must-try!
August 1 Five
Do you wish to try some spicy and flavorful Indian cuisine in a moody atmosphere? Well, then do try out the August 1 Five located at 524 Van Ness Ave.
The place serves amazing Indian cuisine as well as innovative dishes. Some of the most famous ones include coconut-date pancakes and chicken waffles. You will find different traditional spices and herbs used in almost every dish that makes the experience unique.
The Stinking Rose
Yes, the name might want you to turn your back and head over somewhere else. But, trust us when we say you must try this amazing place!
The Stinking Rose is present in North Beach and is popular for its signature ingredient garlic. It adds and serves every dish with garlic. The place holds a record of serving more than 3000lbs of herbs each month!
And so, you can smell a unique mouth-watering aroma from even a distance from the restaurant. You can find intricate and finely-made Italian cuisine at The Stinking Rose.
BISTRO BOUDIN
The Bistro Boudin Bakery and café offers you a fine dining experience. Inside, the food place has a luxury décor and arrangement. The professional and skilled staff make things easier with their friendly services.
Well, the fun part about this place is the aesthetically pleasing and equally delicious food! You will simply adore the presentation and the unbeatable taste.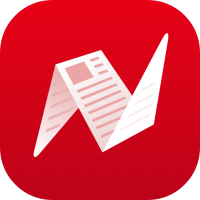 This is original content from NewsBreak's Creator Program. Join today to publish and share your own content.