Neon lights, luxury hotels, and late-night euphoria-if these things cross your mind while thinking about Vegas, then my friend, you are not alone.
Since its beginning in 1905, we all have known Sin City for its mesmerizing, fun life. The land is overflowing with hotels, resorts, and casinos to visit!
Well, while Vegas is a haven for celebrities and locals alike, it is a much-loved place for photographers too. From Magic Mountains to Eiffel Tower, there is so much to explore and capture in this beautiful city!
Here is a compilation of the 7 best photography spots in Las Vegas.
Las Vegas Sign
Perhaps, the most important and special board in the city is the Welcome to Las Vegas Sign. The 25-foot tall roadside pole is present at the 5100 Boulevard South, across the Bali Hai Golf Club.
It resembles a horizontal, stretched diamond with a white background and bold words. The top and bottom corners are angular, whereas the sides are round.
There are yellow bulbs placed along the sides of the board too. Altogether, the internally lit Las Vegas sign looks iconic and classy. It's best to shoot it in the dark from a low angle to capture it against the black starry night.
The Empty Club
Listening for the first time, you might visualize an abandoned creepy-looking club with shattered windows and no one to maintain it. Well, the Empty Club is not at all like it sounds. Instead, it is the cutest little place in Las Vegas that will steal your heart for sure!
Pink and vintage-the Empty Club is one of the oldest surviving gas stations. It has also been once a car lot and park.
Today, it stands as an empty structure with pale pink aesthetics. You can use the spot to take some retro pictures under the bright sunny sky.
Neon Museum
If you are looking for a place to capture both the history and glamour of the city, then there could be no better place than Neon Museum!
The Neon Museum is no ordinary museum. Founded in 1996, it's a one-of-a-kind non-profit organization that preserves and displays unique Las Vegas signboards.
These boards belong to educational institutes, hotels, casinos, and other historic businesses. All the boards displayed outdoors on the land of 2.62 acres are equally iconic and classy.
At night time, these boards lit up that creates the much sought-after Vegas feel in the museum. You can get plenty of aesthetic clicks at the place!
Seven Magic Mountains
Do you want to make your camera roll or Instagram feed magical? Well, then head over to these Seven Magic Mountains located ten miles south of Vegas, near Jean Dry Lake!
There you will find seven 30 feet high towers of stacked boulders. The world-famous artist Ugo Rondinone installed this art project amid dessert to signify the human presence.
And, he painted each of these stacked boulders a different color. Hence, the overall towers look vibrant and beautiful.
The Venetian Hotel
It is a popular luxury hotel and resort located on the Vegas Strip. From architecture to landscape, the Venetian Hotel looks like the perfect little Venice!
The hotel is 475 feet high and has 36 stories. You will feel amazed walking around the garden about the way they have recreated all those intricate details.
Well, if you want some aesthetic Greece-themed pictures, visit the hotel in the morning hours for a peaceful shoot. The place gets busy and packed at night!
New York, New York
Las Vegas has a lot of little surprises for its visitors. And, one of them is the amazing New York hotel!
Similar to Venetian Hotel, the NYNY has beautifully attempted to bring a part of NYC to Vegas. You will find the Manhattan skyline, right in the midst of the Vegas Strip.
From Statue of Liberty to skyscrapers, the hotel has some wonderful spots to photograph!
The Eiffel Tower
Well, if you thought New York and Venice were great, then you will find the Eiffel Tower an awesome spot!
Although this replica on the Strip is much smaller, it looks beautiful when fully lit up at night. It radiates a golden heavenly glow that blankets everything around it. So, you can take some pretty images at the place. There is even a restaurant for a quick snack!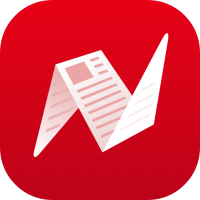 This is original content from NewsBreak's Creator Program. Join today to publish and share your own content.