San Francisco reminds us all of only one thing: the Golden Gate Bridge!
The iconic red bridge does offer a brilliant spot to take photographs as well as enjoy. But what if you want to dig into history and unravel the myths from the past?
Well, we are not talking about boring researches and expeditions. Times have changed, and learning has become easier with the incorporation of a magical element-fun!
Talking about history and fun-did you know San Francisco has 44 different museums? If you have ample time at hand, we recommend you to check out each one of them (Trust us, they're worth it!).
But, if you are on a one-time trip to San Francisco, do not miss out on these 5-best fun museums!
Museum of Illusions
The weirdest yet coolest museum in San Francisco is the museum of Illusions. Playing with abstracts and patterns-the place makes the sensory experience enjoyable!
You will find 3D painting exhibits, optical illusions, and interactive displays that will allow your creativity to open up. Several brilliant artists have contributed to the exhibits. You can take some pretty cool photos there!
It is located on 55-61 Jefferson St and is open throughout the week.
The place is also open to school groups, special-booked visits, and events. You can check out their website for official timings.
Ripley's Believe It or Not!
Do you want to explore some of the strangest facts about mankind? Well, head over to Ripley's Believe It or Not at 175 Jefferson St.
The place is a real-life version of the series founded by Robert Ripley years ago. We have seen it come in newspapers, comic books, radios, and even televisions. But now we even have a whole museum dedicated to this amazing world of strangeness!
One of the best exhibits at the Ripley's Believe It or Not museum is the Double Mirror Maze. You can walk in a bright-colored tunnel to find a double walking right beside you!
Some of the other exhibits include mummified Egyptians, the odditorium, and fossil displays. It is undeniably a great place to visit with family and friends.
The Walt Disney Family Museum
A smile pops up on our faces whenever we think about Disney, doesn't it?
Well, the shows it has offered to us form a chunk of our childhood and memories. The princesses, the princes, the tales, and the stories we have our imagination filled with all those wonderful cartoons!
So, when in San Francisco, do not miss out on the amazing Walt Disney Family Museum. The place is a non-profitable organization that aims to promote the works and life history of the legendary Walt Disney. But. The museum has no formal ties with the Walt Disney Company.
It is a 40,000 square foot huge museum that features achievements and historic things from Walt Disney's past. You can even find a 12 foot amazing model of Disneyland.
This particular museum is idealistic for families with kids. There is so much to learn and explore without ever getting bored!
Cartoon Art Museum
The only place dedicated to cartoons in the entire Western United States is this exciting Cartoon Art Museum. It has been operating since 1984 and preserves all forms of cartoons. You can find a permanent collection of more than 7000 pieces!
These include original animations, comics, sculptures, and even books. Previously, the museum was present in the Yerba Buena Gardens. But, later in 2017, the museum got relocated to the Fisherman's Wharf. You can easily find the place due to its popularity.
When visiting, make sure to check their webpage to learn about current exhibitions. Apart from the permanent collection, they have an ever-changing calendar for exhibitions. They put up two unique ones every three to four times a year.
USS Pampanito
Do you want a glimpse of the war times? Well, the USS Pampanito is the place to go!
It is a Balao-class submarine that the US used during the wars of 1944-1945. It also served as a training warship from the 1960s to 1970s. Today, you can walk into this museum ship and explore the artifacts.
Everything remains preserved at this ship, and you can find actual things from the past. The guides will provide you with a tour for better learning and understanding too.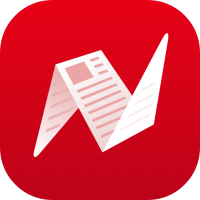 This is original content from NewsBreak's Creator Program. Join today to publish and share your own content.