Washington is undoubtedly one of the best states for road trips. The diverse nature creates unforgettable landscapes regardless of the route you take. It could be a bit hard to choose only one scenic drive, considering how beautiful Washington is. After all, this state has three national parks that give you plenty of lush views of untouched nature.
So if you are feeling adventurous and want to get to know the Pacific Northwest better, hop into your car and get blown away by breathtaking vistas. Here are some of our favorite drives in this part of the States.
The North Cascades Highway
Passing through the North Cascades National Park, Highway 20 is a part of the United States history. It was the first scenic route in the country, making the nation more interested in visiting Washinton state. The drive will take you around tall mountains, passing crystal clear alpine lakes and unique wildlife. The drive starts in Sedro Woolley and continues to follow the Skagit River.
This area offers plenty of outdoor opportunities, so if you feel the urge to explore nature, you can go on short hikes on the Happy Creek Nature Trail or see Gorge Creek Falls. Diablo Lake Overlook is an absolute must-see because of the stunning views of the said lake, as well as the dam and dense forest. The overlook is right next to the road, so there is no need to hike to enjoy the scenery. Keep in mind that the road is usually closed from November to April, so plan your road trip during warmer months.
Olympic National Park
Covering almost one million acres, Olympic National Park is a dream come true for all nature lovers. From mountains to an actual rainforest and a long coastline, this part of Washington boasts diverse wildlife and several ecosystems all in one. So driving through Olympic National Park is an experience on its own. As you might have guessed, it is impossible to cover hundreds of miles within just one day, so take several day trips and get to know this place properly.
It is best to drive through Olympic National Park in spring or summer. The temperatures are pleasant, and your road trip won't be ruined by an unexpected rain cloud. Plus, you may stop and have fun at the beach if you happen to be in the coastal part of the park. Kalaloch and Ruby Beach are the perfect spots for enjoying long summer days and watching sunsets over the Pacific Ocean.
Snoqualmie Pass
Interstate 90 is the most popular route for anyone traveling from Seattle to Spokane or the other way around. And the best thing about it is the nature that surrounds the road. Hiking enthusiasts often drive to Snoqualmie Pass and choose a trail to conquer that day. For instance, Rattlesnake Ledge Trail and Pacific Crest Trail are favorites among outdoor lovers in this part of Washington.
Snoqualmie Pass is located on the Cascade Range, so tall evergreen trees line the way, creating a magical ambiance. If you plan on continuing your road trip to Spokane, make sure you make a stop at the Columbia River Overlook. It is close to a town called Vantage, so you can stretch your muscles after a long drive and take some incredible photos of the Columbia River.
Whidbey Island Way
Pudget Sound is gorgeous, and you can enjoy the views of the surrounding islands from Whidbey Island. It is an excellent idea for a day trip, especially if you are in Seattle. Head to Mukilteo to catch a ferry that will take you straight to the island. Nature here is simply glorious, especially in spring and summer when everything is in bloom. Whidbey Island is relatively small, and you can cover it pretty quickly.
However, think about making several stops along the way to make your drive so much more exciting. For instance, Deception Pass State Park is located in the northern part of the island and is a popular tourist spot. Visitors come here to enjoy the beautifully colored water, as well as the vistas. If you get hungry on your way back, stop by a town called Langley and order some fresh seafood.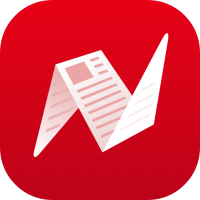 This is original content from NewsBreak's Creator Program. Join today to publish and share your own content.