Seattle is one of the most progressive cities in the United States. It is a technological and cultural hub that keeps evolving with each decade. The Emerald City has always been very liberal, so it is not surprising that this place has a thriving LGBTQ community. In fact, Seattle has the fifth largest LGBTQ population in the country.
So if you are looking for LGBTQ bars in Seattle, you will have plenty of options. This city makes an effort to create a welcoming atmosphere for both local and visiting members of the LGBTQ community. It doesn't matter if you are gay, lesbian, bisexual, trans, or an ally – here are some of the best LGBTQ bars in Seattle you should check out.
Pony
Pony is imagined as a homage to the legendary gay bars in New York and San Franciso. Located in a gas station building from the 1930s, the locals adore this bar. The name Pony has a legacy in Seattle because it was once a trendy gay disco. To everyone's disappointment, the disco closed down in 2007. However, a group of die-hard Pony fans decided to revive the name in a brand new location.
Even though it is essentially a dive bar, Pony also has a dancefloor that is usually packed every night of the week. Additionally, you can hang out on a patio regardless of the time of the year because it has a retractable roof, as well as a warm fire pit. This music here is fantastic, and guests can hear various genres depending on an event they decide to attend. A DJ is in charge of the tunes, usually selecting the absolute classics from legendary punk, pop, and new wave acts.
Crescent Lounge
Established in 1948, the Crescent Lounge is among the longest-standing dive bars in Seattle. It happens to be located in Capitol Hill and is a neighborhood bar for the LGBTQ. The interiors are very reflective of the age of the bar, with rustic decorations and plenty of artwork all around. The owners did a little bit of renovating in 2020, so the bar has a brand new layout now.
The outside of the building has been updated, too, with a new mural celebrating the community. Crescent Lounge offers a relaxing atmosphere every night of the week. You can drop by whenever you want, and there will be something going on in the bar. Karaoke nights are a hit among regular guests. The drinks are super affordable, and they get even cheaper during happy hour.  
Wildrose
Located on East Pike Street, Wildrose is one of the oldest lesbian bars in the United States. It opened its doors in 1984 and quickly became an absolute favorite among the LGBTQ crowd. The pandemic did almost close down this place, but a fundraising campaign saved Wildrose, and it is still going strong. The bar has a cozy feeling, but numerous weekly events attract the crowd and make Wildrose the place to be.
There is a bar area, a dance floor, and a patio where you can chill out in the fresh air. The events change depending on the day, but you can catch poetry readings, bust your moves during a dance party, or just grab a beer and play some pool with friends. Check out Wildrose's website or social media to get detailed information about the upcoming events.
Queer Bar
Another Capitol Hill staple, Queer Bar, is an enjoyable place with plenty of fun weekly events. It might not look like much from the outside, but you will see how big this bar is once you step inside. The interior is not flashy and a bit industrial, with lots of decorations on the walls. It truly has dive bar vibes. Plus, the food is delicious, especially since the Queer Bar partnered with Sunset Fried Chicken.
Even though it is a relatively new place, this bar is well known in the drag queen scene. Queer Bar is packed for every live drag show. The lineup of performers is spectacular, with some of the biggest drag superstars appearing every week. Of course, you may also attend karaoke nights, RuPaul's Drag Race viewing parties, as well as live music brunches.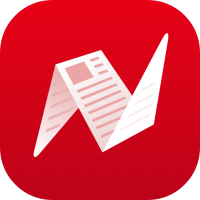 This is original content from NewsBreak's Creator Program. Join today to publish and share your own content.