One of the most exciting and popular Texan metropolises, Houston, has much to offer to its visitors. Approximately 22 million people travel to Houston each year. Well, let's not forget that it is also the fourth largest city in the US!
You see, this place certainly has some of the best and wonderful things going on every single day that lures in so many people. As a traveler, you must've heard about famous spots like the Space Center and the Museum.
But did you know there are even more exciting things to explore in downtown Houston? So, while you stay there, do try these 7 best places in Downtown Houston!
Heritage Society Museum
In the hustle-bustle of today's world, often our curiosity of how's and when's get suppressed, but it is particularly tragic when none can answer our questions. Heritage Society Museum in Houston seems to address the very concern.
The place offers an insight into about ten different monuments and buildings from 1823 to 1925.
The management arranges exhibitions and family-friendly activities now and then. It is a must-visit if the land and its origins are your prime interests!
Sesquicentennial Park
The Sesquicentennial Park is a wonderful and refreshing place in downtown Houston that will leave you in complete awe. Huge, tall pines, greenery-laden floors, and flowers make the park a breathtaking sight.
Most of the locals call the park Sesqui too. However, it is up to your preference whether you want to call it Sesqui or not. There are also camping sites for overnight stays and picnics. Some of the other facilities include fishing, bicycling, kayaking, and canoeing.
Wortham Theater Center
Initiated and built back in the 1980s, Wortham Theater Center covers an area of 437500 square feet. The project came into being much earlier than the planned timeline and still managed to exceed expectations. The architectural design was by the very talented Eugene Aubry of the Morris Architects. Needless to say, it is a sight to behold.
Namely, there are two theaters in Wortham Theater Center. These are the Alice & George Brown Theater and Cullen Theater.
The Brown Theater houses 2405 seats, and you can enjoy opera and ballet sessions there. On the contrary, the Cullen Theater caters to a smaller audience of about 1100 and mainly offers smaller events of arts and music. In their respective ways, they offer bón appetite for those who crave fulfillment for their creative souls!
Pappasito's Cantina
If you're in downtown Houston and haven't visited Pappasito's Cantina, then you have missed an amazing experience!
Honestly, the Pappasito's Cantina offers the best scrumptious Mexican meals in the whole of Texas. You can find mouth-watering fajitas, margaritas, and so much more at the place.
Plus, the atmosphere of the restaurant is so casual and friendly. You can expect to have a quality, fun-filled time with your friends and family at the restaurant!
Market Square Park
Market Square Park is a great place to hang out with friends and family. It comprises a large green space with several entertainment and dining places nearby.
There are also fascinating art installations throughout the park. You can find sculptures, models, and works of famous people displayed that make the atmosphere more exciting.
Houston Escape Rooms
If you seek some fun moments with friends and family in Houston, then you ought to visit the Escape Room in Midtown and Woodlands. Here, you get to solve puzzles to achieve freedom. Now, since the game designers aim to entertain the adult population, the puzzles are interlinked. You get sixty minutes during which you've to decode the storyline. As reported by the experienced, the storyline always offers a unique and intriguing experience despite having a standard plot. Some of the common ones include:
The Submarine
The Clock Tower
Western Bank Heist
The Theater
These will get your mental muscles working (running, to be honest!). During the pandemic, the Texas Escape Room has also adopted several precautionary measures. So, you need not skip on fun for safety's sake.
Toyota Center
If the name of this center makes you think it's an automotive place, then you are going in the wrong direction!
Confusing as it may be, the Toyota Center in downtown Houston is a hub of games and sports. You can go there to watch basketball games, ice hockey matches, and even concerts. Check out their official website to stay updated about the latest events!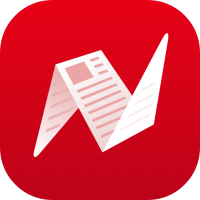 This is original content from NewsBreak's Creator Program. Join today to publish and share your own content.