San Diego, a beautiful city by the Pacific coast, has its reputation for mesmerizing outdoor locations. Parks, beaches, and zoos are some of the main attractions you will find in the city.
But, what about indoor activities? Well, it would be wrong to shine the spotlight on the outdoor experiences only. San Diego is equally amazing when it comes to indoor fun!
Continue reading to find the best indoor activities in San Diego!
Birch Aquarium
If you possess an interest in marine life, then the Birch Aquarium is an ideal indoor place to go!
It is a massive aquarium center based on 64,157 square feet of land. The design and construction of the place are simple so that visitors can navigate easily. You will enter to find a central lobby.
Once there, you will find multiple doors. Each one leads to a unique exhibit, including giant Pacific Octopus, rescued Loggerhead Sea Turtle, Jellies, and even Leopard Sharks!
There is also a Tide Pool Plaza outside, where you can interact with tide-pool animals. These include hermit crabs, starfish, and lobsters.
La Jolla Playhouse
At first, you might think La Jolla Playhouse is a fun, entertaining children's indoor place. Well, while the fun and entertainment part is right, La Jolla Playhouse is no place for kids!
You can take them with you, depending on the shows. The La Jolla company has been operating in several states for years, and the La Jolla Playhouse San Diego is one of their ventures.
Gregory Peck, Mel Ferrer, and Dorothy McGuire first found the theater back in 1947. Since then, the La Jolla Playhouse has displayed multiple super-hit and amazing shows to the audience.
It is present at the University of California. There are altogether four theaters under La Jolla Playhouse, including:
Black box Theodore and Adele Shank Theatre (99 seats)
Mandell Weiss Theatre (492 seats)
Mandell Weiss Forum (400 seats)
Sheila and Hughes Potiker Forum (450 seats)
The La Jolla Playhouse is a great place to watch an amazing show and enjoy the lively atmosphere.
Mingei International Museum
One of the fascinating museums in San Diego is Mingei International Museum. It is a non-profitable organization started by Professor Martha Longenecker back in 1974.
The founder of this particular museum was an artist and craftsman. She studied pottery-making and similar arts in Japan. Later, she founded this museum to conserve cultural crafts, folk art, and designs.
You can find a diverse collection of over 17,500 items in the Mingei International Museum that belong to 141 different countries. Some items are antique and date back to the 3rd century BC!
Geisel Library
Do you enjoy reading books and immersing yourself in the world of imagination? Well, then the Geisel Library will leave you brimming with excitement!
The Giesel Library also serves as the main library of the University of California in San Diego. It has a unique architectural design that makes it a famous landmark too. Construction and design enthusiasts may find this of immense interest. You can find books on all subjects and topics.
Whaley House
The Whaley House is quite an interesting place, whether you consider it a museum or historical landmark. It is 1857, an ancient Greek-style residence that once belonged to Thomas Whaley and his family members.
Before the house, there was a graveyard on the place. The location had also been once the Whaley general store, courthouse, and even San Diego's first commercial theater. So, there is a lot of history to explore.
Currently, the house is under maintenance of SOHO (save our heritage organization). You can visit the place to unravel historical events and lifestyles.
San Diego Natural History Museum
The San Diego Natural History Museum is quite an old science museum, opened back in 1874. Initially, it was all about science and researches.
However, today, you can find everything related to nature here. There are uncountable exciting exhibitions, activities, and sites to visit.
The museum covers every single aspect, from pre-historic dinosaurs to the latest insect species. You can explore artifacts, studies, experiments, and whatnot.
Civic Theatre
Another theatre on the list is the popular Civic Theatre in San Diego. It is present at 1100 Third Avenue.
The place offers a diversity of shows all the time. So, once there, you can certainly expect to have a good time laughing and smiling at the performances.
Perhaps, the most amazing aspect of the theatre is the management's organized approach towards everything. You will find the seating categorized so that everyone gets a chance to view it properly. It is an idealistic indoor place for families, friends, and relatives.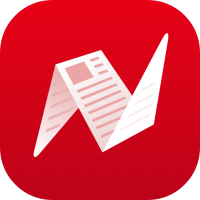 This is original content from NewsBreak's Creator Program. Join today to publish and share your own content.