Choosing a hotel for your amazing trip can be a daunting task. There are uncountable options to consider, with each one claiming to be the best. But are they claiming the truth or merely trying to gain more customers?
The entire process can be quite confusing and stressful. It doesn't matter whether you're a first-timer or a pro traveler. The questions swarm up in your head like a storm.
Do you find yourself in a similar situation, hunting for the best hotel in San Diego? Well, worry no more. Here is a comprehensive and insightful list of all the top 7 hotels in San Diego!
Cal-a-Vie
Enjoy a rustic French countryside experience at the Cal-a-Vie San Diego!
Believe it or not, this stunning Mediterranean-style luxury hotel looks as if someone took a chunk of the French countryside and place it in San Diego. It features simple yet elegant suites and rooms. Each one has wooden interiors and high-end furniture.
You will find wonderful greenery all around the hotel. There are gently sloping hills, lavender fields, and vineyards. Everything combines to create a soothing atmosphere.
Rancho Bernardo Inn
If you want to feel peace and serenity at its best, then the Rancho Bernardo Inn is the ideal hotel for you in San Diego.
It is a Spanish-style hotel based on 265 acres of land and located 30 miles north of downtown. The place separates you from the hustle-bustle of the city and replaces it with the peace of the countryside.
You will love the well-manicured gardens, the outdoor pool, and the spa. There is also a proper golf course that enjoys games and physical activity.
Each of its rooms has traditional-style furniture with wooden interiors and beige walls. There is a patio or balcony in each room. So, you can walk up into the sun-bathed balcony to have a look at the breathtaking landscape early in the morning. How exciting!
Omni La Costa Resort & Spa
Another Spanish-style hotel on the list is the Omni La Costa Resort & Spa that makes your stay amazing. It is present in northern San Diego in Carlsbad.
The luxury hotel makes accessing various top tourist destinations in San Diego easy. All the beaches, restaurants, and places are nearby. Plus, there are eight pools, two championship golf courses, a spa, and so much more.
Pendry San Diego
Modish and contemporary-the Pendry San Diego offers you a high-end experience while keeping you close to all top San Diego attractions.
The Pendry hotel features well-equipped and spacious rooms. Each of these has an aesthetically pleasing décor that will connect you to the classic San Diego culture. You will also find rooftop pools, fitness centers, 6 bars, and restaurants.
Tower23 Hotel
Are you looking forward to those beachy, fun vibes during your stay in San Diego? Well, then the Tower23 hotel is an amazing option.
Each of the hotel's well-furnished rooms provides either a partial or a full view of the Pacific Ocean. You can watch the beautiful sea and feel its chilly breeze right in your hotel room!
Some rooms even have balconies for you to get a more stunning view. The hotel offers in-room spa and massage services too. There is a wonderful bar and restaurant that serve scrumptious meals.
Fairmont Grand Del Mar
The Fairmont Grand Del Mar takes things way too high by providing its visitors with the classic 1920s Hollywood style and glamor. Its majestic construction and high-end facilities will make your stay super-exciting.
You can relax at this place and enjoy quality time with your beloved ones. It is present within 400 acres of the coastal canyon, so everything about this hotel is indeed grand. There are also standard amenities available, such as room services, an outdoor pool, spa, etc.
Estancia La Jolla Hotel & Spa
The Estancia La Jolla Hotel & Spa combines serenity with contemporary. Sounds unbelievable, but the hotel offers you a soul-revitalizing experience in the modish atmosphere.
There are stunning gardens, huge pools, well-equipped fitness centers, and several other facilities available at the hotel. The Estancia Spa holds a good reputation for providing the best treatments and massages to its customers. Nearby, you can also access popular tourist destinations in San Diego.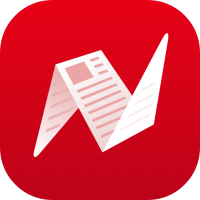 This is original content from NewsBreak's Creator Program. Join today to publish and share your own content.