Is San Francisco safe?
As a tourist, you must have heard this question a lot. It must as well be the only question in your mind while you pack the bags.
Well, honestly, San Francisco does have a history of troubles and safety issues. It's one of the most densely populated cities in the US. Neighborhoods, such as Tenderloin and Mission, have a massive population of homeless people too.
Although this calls for a little high-alert traveling, you shouldn't skip visiting the beauty of San Francisco because of it. Simple opt for a safe hotel to stay in, be vigilant, and you're good to go!
Here are the 5 safest hotels in San Francisco to help you get started.
Four Seasons Hotel
The Four Seasons Hotel is a luxury 43 story hotel located at 222 Sansome Street. Yes, we know you might be thinking that wasn't Loews Regency Hotel over there? What happened to it?
We'll have to jump back into history for this, so stay put. The hotel first opened in 1986 as Mandarin Oriental Hotel. In 2015, it transformed the Loews Regency under Loews Hotels Group. It was in 2019 when Westbrook Partners purchased the property. They closed it for renovations and opened it recently as the Four Seasons Hotel.
Although its history complex, the hotel is one of the safest you will find in San Francisco. You can also avail facilities, such as a spa salon, bar, yoga classes, fitness gym, and several other entertainment activities.
There are luxurious, spacious rooms that offer panoramic views to the visitors. Most of the famous San Francisco spots are nearby the hotel too.
Hotel Fairmont
Hotel Fairmont is an exquisite hotel located at 950 Mason Street. It will make your stay in San Francisco tens of times worth it!
The Hotel Fairmont is a luxurious hotel as well as a landmark. It resembles a more to a palace with its white, elegant walls and royal décor. You might also find well-known public figures and even celebrities staying at this hotel.
There are 606 guest rooms and suites. Each one of these has premium furniture and facilities. The massive glass windows offer a breathtaking view of the city.
You will also find two reputable restaurants and a bar serving scrumptious meals. But, you can always walk out to the nearby shops and eateries.
The Ritz-Carlton
If you're seeking a hotel that offers safety and luxury at its finest, then the Ritz-Carlton San Francisco hotel is your best bet!
The Ritz-Carlton hotel is present at 600 Stockton St, with its stunningly beautiful 19th-century building. Its prime location makes all other tourist destinations in San Francisco easily accessible.
Union Square and several other places are nearby. So, you can visit and return as per convenience.
Inside, the hotel features spacious, well-equipped rooms. You will also find a Club Lounge, bar, fitness center, spa, and two outstanding restaurants (The Lounge and The JCB Tasting Lounge). There is even a 24000-square feet event space for businessmen and others.
Hyatt Regency
Another hotel to excel at security and facilities is the Hyatt Regency, present in 5 Embarcadero Center. It features well-furnished rooms, a 17 story atrium, fine dining, a bar, a fitness center, and whatnot.
The Hyatt Regency is also pet-friendly, unlike some other high-end hotels. You can walk in with your furry pal and expect all necessary facilities available for pets.
Altogether, there are 821 rooms at the Hyatt Regency. Of these, approximately 45 are suites. So, you can select between rooms and suites as per your preferences.
You can get an amazing view of the waterfront and Ferry Building from these rooms too. Each room has voice-activated controls and several other technologies. However, using them is absolutely up to you.
Palace Hotel
Similar to Ritz-Carlton, the Palace Hotel also has a 19th century rustic and royal look. The symmetric and cubical building radiates fine living. You can expect a quality and extremely safe stay at this hotel.
It is present at the 2 New Montgomery St. There are posh, elegantly furnished rooms and suites. In total, the hotel has 556 rooms. Each one has the latest technologies, such as flat-screen TV and air-conditioning systems. There is also a luxurious indoor pool, fitness center, and spa.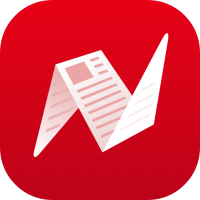 This is original content from NewsBreak's Creator Program. Join today to publish and share your own content.