Photo by
David Groves
on 
Unsplash
New York City is the biggest city in the US and one of the biggest in the world. With over 18 million inhabitants, it is home to every kind of person and every kind of idea — including the weird ones. There, you can find places and experiences you wouldn't find anywhere else, like the ones we listed below.
Here are 7 places you can visit in New York City to attend to your cravings for a bizarre experience.
Improve Your Spy Skills at Spyscape
This #1 rated experience on Google and Tripadvisor lets you immerse yourself in challenges to explore your spy skills. Special ops, surveillance, deception, or encryption are some of the areas in which you will be able to test your knowledge and expertise. In the end, you get your results, and learn if you are made for spy life or not.
You can find more information on the museum and book your tickets here.
Visit the Weird MMuseumM
This tiny museum is located in a freight elevator — we kid you not. 
The founders describe it as "Object Journalism" since the collection represents the overlooked, dismissed, or ignored objects of modern daily life. The collection changes every year and it has included objects like the shoe thrown at George W. Bush at the Minister's Palace in Baghdad or a plastic glove from Paradise Valley, Montana.
You can also visit the exhibition online, at the museum's website.
Visit the Evolution Store
The Evolution Store is, according to their website, "NYC's premiere retail destination for science and natural history collectibles, artifacts, gifts, and home furnishings". Once you step foot into the store, you feel it is a mix of a shop and a museum. The staff is knowledgeable and ready to answer questions from curious visitors.
Objects on display and available to buy include, for example, framed butterflies and insects, fossils and seashells, tribal art glass cases, skulls, and skeletons.
You can discover more about the store or buy online here.
Secretly Visit the Mysterious Bookshop
If you are a fan of mystery stories, this bookshop is a must on your next visit to NYC. It is the world's oldest and biggest bookshop that sells exclusively mystery, crime, and thriller books. 
Inside, you will find everything you can possibly want to read in the genre, including a whole section dedicated to Sherlock Holmes and its many spinoffs. 
Founded in 1979, the store has changed locations and is now open in Tribeca, on 58 Warren Street. Learn more about it on the shop's website.
Check Out the Treasures in the Trash Collection
It will be hard for you to visit this collection since it is not open to the public, but you can request access by contacting the city's sanitation department.
Over 20 years ago, a sanitation engineer named Nelson Molina started collecting interesting things he found in the trash while performing his job, and that rapidly grew into a large collection including things as random as exotic lamps or fake flowers. 
His colleagues started helping with the expansion of the collection, but everything that goes in it needs to have Molina's approval. The objects are stored on the second floor of the MANEAST11 garbage truck garage.
Fly to Brooklyn Superhero Supply Store
If you are secretly a superhero, you might know this spot already. 
Here, you can find everything a hero — or a villain — needs. From canned cyclones to bottled black holes, from capes to spandexes, or even merchandise about your favorite heroes. 
In the shop, there is a false bookcase that leads to an area where there is an afterschool student writing center. All profits from the store are directed to the young writers who frequent the center.
You can browse the available products online as well, on the store's website.
Pier 54: The Pier Connected to 2 Maritime Tragedies
The Chelsea Piers were a busy center at the turn of the 20th century when passenger ships were one of the most used forms of transportation. Nowadays, some of the piers are still in use, but some of them are closed and slowly fading. This is the case of Pier 54, connected to two major maritime tragedies.
In 1915, the RMS Lusitania departed from there, bound to Liverpool, only to be sunk by torpedoes of German boats off the coast of Ireland. More than half of the 2,000 passengers died.
Three years earlier, the RMS Titanic was headed to Pier 59 when it hit an iceberg and sunk in the middle of the Atlantic. Survivors were rescued by the RMS Carpathia and delivered to Pier 54 instead.
Follow me to see more articles like this.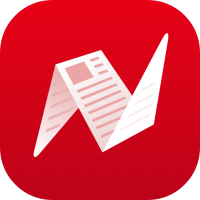 ...