COVID-19 changed our world. What we used to consider normal, now is forbidden. Our lives changed suddenly and drastically.
Now, handshaking is dangerous, going out without a mask on is irresponsible, and even sharing the food is considered a contagious act.
Everything changed.
In 2019, the first SARS-CoV-2 case was reported. Later, on January 30, 2020, the WHO declared the outbreak a Public Health Emergency of International Concern, and a pandemic on 11 March 2020.
All viruses, including SARS-CoV-2, the virus responsible for COVID-19, suffer mutations over time.
Now, the Delta variant represents the main threat.
Cases with the Delta variant were reported in 185 countries from all around the world. The other variants, Alpha, Beta, and Gamma, were quickly replaced by the Delta variant.
"Less than 1% each of Alpha, Beta, and Gamma are currently circulating. It's really predominantly Delta around the world." - Maria Van Kerkhove, the World Health Organization's technical lead on Covid-19.
"So, the Delta variant has become more fit, it is more transmissible and it is out-competing, it is replacing the other viruses that are circulating" - (Maria Van Kerkhove).
Maria Van Kerkhove also explains how this happened:
"This is really due to changes in circulation and that the variants of interest are just out-competed by the variants of concern. They're just not taking hold."
COVID-19 cases in California
To date, the total number of COVID-19 cases reported in California is 4,606,599 and 70,884 deaths.
The daily average number of COVID-19 cases is 4,498.
Until now, there have been administrated 51,906,771 vaccines. The daily average number of COVID-19 vaccines administrated is 76,285.
In California, 80,3% of the population is vaccinated.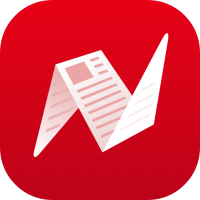 This is original content from NewsBreak's Creator Program. Join today to publish and share your own content.