On 14 September, parts of Finland were covered in the first 2021 snow of the season. Even in the metropolitan area of Oulu snowed.
On Tuesday morning, a snowstorm hit Finland, mainly in the region of Lapland and other parts of the northern half of the country. Finland was quickly covered in a few centimeters of snow.
Before 9 am, there was already over 1 centimeter (0,39 inches) of snow, according to Finnish Meteorological Institute (FMI).
It's not very common to snow in September in Finland, but it's not unusual.
The snowfall intensified throughout Tuesday morning and into the afternoon.
According to the regional Road Traffic Centre, there were between 5 and 10 centimeters of snow in some parts of Finland.
A lot of people were not prepared for snow this soon, in September, so they still had their summer tires. The driving conditions were dangerous, especially around Rovaniemi, Tornio, and Oulu areas.
But, fortunately, there were no accidents and everybody was driving safely.
This "winter" episode that occurred in September will not last long. On Wednesday, the negative temperatures will be over and the temperatures are expected to reach 8-9 degrees Celsius (46.4- 48.2°F).
This unexpected snow brought a lot of joy to all winter lovers.
As soon as the first snowflakes started to fall, people started posting pictures and videos on their social media accounts. The first official 2021 Finland snow became viral on the internet. These are just a few of the images posted online.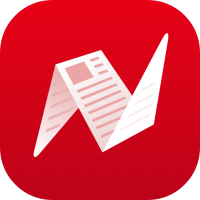 This is original content from NewsBreak's Creator Program. Join today to publish and share your own content.
Sources: