Florida is known for its alligators. There are approximately 1.25 million alligators in the state of Florida.
In Florida can be found both crocodiles and alligators. 
Florida has a population of over 21 million, being the third-most populous state. The capital of the state is Tallahassee and the most populous city is Jacksonville. Moreover, Florida is the only state that borders both the Gulf of Mexico and the Atlantic Ocean.
1. Baby alligator and 3 cranes crossing the street
A baby alligator and the 3 cranes crossed a Central Florida road. The cranes walk behind the alligator into the St. Cloud roadway.
The video was posted on Facebook by Mallery Neptune, on 22 June, with the caption, "Just a Monday drive to Hobby Lobby. Wait for the end".
The event is a funny one, and the video quickly became viral.
2. Alligator caused traffic jam by walking across the road in Orlando, Florida
An alligator was casually walking across the Orange Blossom Trail street in Orlando, Florida, and managed to cause a traffic jam. The traffic stopped in both directions as the alligator was slowly walking across the street.
The alligator was accompanied by a pedestrian that made sure he will not get hurt by a car.
The video of the alligator was taken by Neto and Mara and posted on their TikTok account, @netoxmara, on 10 April 2021.
3. Alligator crossed the street with the help of Hillsborough County Deputy
In Tampa, Florida a large alligator crossed the street and caused a traffic jam in a busy intersection.
The video with the alligator, crossing the intersection of Dr. King and Williams Road, was posted on TikTok by @rlshama, on 28, April.
In the video, it can be seen how Deputy Starling escorts the alligator across the street.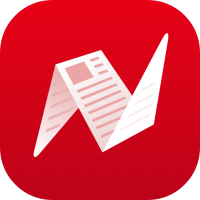 This is original content from NewsBreak's Creator Program. Join today to publish and share your own content.
Sources: