Montana- the state in the Mountain West subregion of the Western United States.
Montana is the 4th state by area, the 7th populous state, and the 3rd densely populated state. 
The state capital is Helena.
Montana is famous for its numerous mountain ranges from the western half of the state. The eastern half is famous for western prairie terrain and badlands, with smaller mountain ranges found throughout the state.
Best at: Education
Montana has the highest rate, 94.00% of high school graduation in the U.S.
Best at: Infrastructure
Montana ranks 13th in the "Best States for infrastructure" top.
The top was done by evaluating each state's infrastructure, transportation, energy, and broadband access were taken into account. 
Worst at: Driving
Montana has the most drunk-driving-related deaths per 100,000 people. In 2018, there were 79 drunk driving fatalities.
Moreover, in the top "Most Dangerous States for Drivers", Montana ranks 4th.
Worst at: Internet
Montana has the worst internet service in the nation.
HighSpeedInternet.com conducted a survey of home internet speeds in 2021. They collected data from 3,105 U.S. cities and towns and from more than 1.7 million laptops, desktop computers, and home-connected devices. 
Montana has the worst internet service in the U.S with data transmission speeds only slightly better than half the national average.
The mean download speeds in Montana average 54.4 megabits per second (Mbps). The national average is 99.3 Mbps.
Bonus: crazy facts about Montana: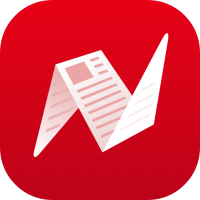 This is original content from NewsBreak's Creator Program. Join today to publish and share your own content.
Sources: