Iowa- the state in the Midwestern region of the United States.
The capital of the state is Des Moines. The state's capital is also the most populous city and the largest metropolitan area.
Iowa has been listed as one of the safest U.S. states to live in. Iowa has a population of 3,190,369, is the 26th most extensive in total area, and the 31st most populous of the 50 U.S. states.
Best at: Cornfields
Iowa ranks 1st in producing corn.
Iowa also ranks 1st in producing soybeans, hogs, eggs, ethanol, and Dry Distillers Grain Solubles (DDGS)- premium source of protein for livestock. It ranks 4th in beef cattle.
"In 2019, Iowa farmers produced around 2.58 billion bushels of corn for grain and harvested 13.1 million acres according to the U.S. Department of Agricultural Statistics Service." - Iowa Corn
Best at: Opportunity
Iowa ranks 1st in the "Best States for opportunity" top. So, Iowa is the top state for opportunity.
The states were ranked based on how capable are to provide opportunities for all their citizens (economic examination, counting income inequality in each state, the median household income of a state's residents, and the percentage of households living under the poverty line).
Worst at: Bridges
Iowa has the 17 most bridges in the country, but the most bridges need reparation.
According to the Iowa Department of Transportation, 60% of Iowa's bridges are either in fair or poor condition.
Iowa has 24,184 bridges. Based on inspections done by the Federal Highway Administration, 4,497 of them were rated as poor, and 9,996 were rated as fair.
Just 9,340 bridges are considered to be in good condition.
Worst at: Economy
Iowa ranks 27th in the "Best States for economy" top. Iowa is more close to the end of the top, the economic situation not being the best one.
The states were ranked based on measures ranging from employment, business environment, and growth.
Bonus: crazy facts about Iowa: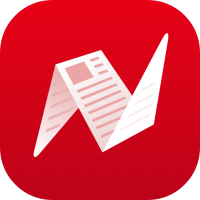 This is original content from NewsBreak's Creator Program. Join today to publish and share your own content.
Sources: