Named in honor of King Charles I of England, the man who first formed the English colony, South Carolina is a beautiful state, with breathtaking beaches and wonderful cities.
South Carolina is the 23rd most populous U.S. state, with a population of 5,124,712, and is composed of 46 counties.
Best at: Travel
Charleston was voted the best US city by Travel + Leisure readers.
For the 9 years in a row, Travel + Leisure readers chose Charleston, South Carolina, the No. 1 city in the U.S.
Moreover, Charleston is the only city in the U.S.A. to be included in the Travel + Leisure magazine's list of the best cities in the world.
Charleston is the largest city in the U.S. state of South Carolina and it's the county seat of Charleston County.
Travel + Leisure is a travel magazine based in New York City, New York, that is published 12 times a year. The magazine has over 4 million readers.
Best at: Beaches
South Carolina is bordered to the southeast by the Atlantic Ocean, so the state has a lot of beautiful beaches.
Beachwalker Park, Kiawah Island- is in the top 10 best beaches in America according to Dr. Beach.
The beach ranks 9th on the list.
"South of Charleston, Beachwalker Park is the public beach located on the southern end of Kiawah Island. This is a nature-lovers coast so visitors can bring their canoes and kayaks to paddle through the tidal inlets. It is also fun to walk or bicycle down the fine-grained sand beach to Captain Sam's Inlet to see thousands of birds. The water is not clear, but it is clean and provides fantastic seafood for low-country cooking." - Dr. Beach
Worst at: Electricity bills
South Carolina is in the top 10 states with the highest electricity bills. South Carolina ranks 4th.
According to SaveOnEnergy, the June rate (cents/kWh) are 13.24, the avg. monthly usage (kWh) is 1,114, and the avg. bill is $147.49.
Worst at: Crime & Corrections
South Carolina ranks 46th in the U.S. in the crime and corrections rankings.
According to U.S. News & World Report L.P., the crime and corrections rankings are based on 2 measures: rates of both violent and property crimes, and their management of prison systems.
Bonus: crazy facts about South Carolina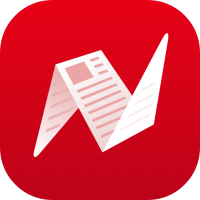 This is original content from NewsBreak's Creator Program. Join today to publish and share your own content.
Sources: