North Dakota is a beautiful U.S. state in the upper Midwest of the country.
The state is named after the indigenous Lakota and Dakota Sioux. They historically dominated the territory and remain a large community.
According to Wikipedia, these are some of the celebrities that were born in North Dakota
1. Wiz Khalifa
Cameron Jibril Thomaz was born on September 8, 1987, in Minot, North Dakota.
His stage name is Wiz Khalifa. He is an American rapper and singer.
In 2006, he released his debut album, "Show and Prove".
Most of his songs are hits, he is the recipient of many awards.
In 2011, he won the "Best New Artist" award (BET Awards) and was nominated for "Sprint New Artist of the Year"(American Music Awards). In 2012, he won "Top New Artist".
In 2015, his song "See You Again" (featuring Charlie Puth) won "Choice R&B/Hip-Hop Song" and "Choice Song from a Movie or TV Show" at Teen Choice Awards.
The same song won in 2016 the "Top Hot 100 Song" and "Top Rap Song" (Billboard Music Award).
2. Leslie Bibb
Leslie Louise Bibb was born on November 17, 1974, in Bismarck, North Dakota.
She is an American actress and model.
Her first TV role was in "The Big Easy" (1997)
She also played in "Popular" as Brooke McQueen. For this role, she received a Teen Choice Award for Television Choice Actress.
Moreover, she played in "Iron Man" (2008), "Iron Man 2" (2010), and in the series "Jupiter's Legacy" (2021).
3. Peggy Lee
Norma Deloris Egstrom, known professionally as Peggy Lee, was born on May 26, 1920, in Jamestown, North Dakota, and lost her life on January 21, 2002.
She was an American jazz and popular music singer, songwriter, composer, and actress.
She started her career as a vocalist on local radio to singing with Benny Goodman's big band.
She wrote music for films, was an actress and recorded conceptual record albums combining poetry and music.
Peggy Lee recorded over 1,100 masters and composed over 270 songs.
4. Josh Duhamel
Joshua David Duhamel was born on November 14, 1972, in Minot, North Dakota.
He is an American actor and former fashion model.
His firsts roles are in the ABC daytime soap opera "All My Children" and the series NBC's "Las Vegas".
He played in 4 of the Transformers films.
He also played in: "When in Rome" (2010), "Life as We Know It" (2010), "New Year's Eve" (2011), Safe "Haven" (2013), "You're Not You" (2014), "Battle Creek" (2015), "Love, Simon" (2018), and "Jupiter's Legacy" (2021).
5. Carson Wentz
Carson James Wentz was born December 30, 1992, in Raleigh, North Carolina.
He is an American football quarterback for the Indianapolis Colts of the National Football League (NFL).
In college, he played football at North Dakota State. He won 5 NCAA FCS national championships.
In 2016, he was selected by the Philadelphia Eagles' second overall in the NFL Draft. He was the FCS's highest-drafted player.
In 2017, he had the most successful season, leading the Eagles to an 11–2 record.
6. Alan Ritchson
Alan Michael Ritchson was born on November 28, 1982, in Grand Forks, North Dakota.
He is an American actor, director, model, and singer.
He played Aquaman in the series "Smallville" (2005–2010).
He played in: "Blue Mountain State" (2010–2011), "Blood Drive" (2017), "Titans" (2018), "The Hunger Games: Catching Fire" (2013), "Teenage Mutant Ninja Turtles" (2014 &2016), and in "Dark Web: Cicada 3301" (2021). He also directed the "Dark Web: Cicada 3301" (2021).
7. Chris Coste
Christopher Robert Coste was born on February 4, 1973, in Fargo, North Dakota.
He is an American author and former professional baseball catcher.
He played in Major League Baseball (MLB), after 12 seasons of independent and minor league baseball.
Now, Chris Coste is an analyst on Post Game Live for the Philadelphia Phillies. He is also a manager for the Fargo-Moorhead Redhawks of the American Association of Professional Baseball.
8. Doug McDermott
Douglas Richard McDermott was born on January 3, 1992, in Grand Forks, North Dakota.
He is an American professional basketball player for the San Antonio Spurs of the National Basketball Association (NBA).
He played college basketball for Creighton University, where he was 3 times consensus first-team All-American. In 2014, he was the consensus national player of the year as a senior. Doug McDermott finished his college career with the 5-most points in NCAA Division I men's basketball history. 
After college, he was drafted 11th overall by the Denver Nuggets.
He was traded to the Chicago Bulls. Here he played for two and half seasons. Later, in 2017, he was traded to the Oklahoma City Thunder.
Moreover, he played for the New York Knicks, Dallas Mavericks, and Indiana Pacers.
9. Kellan Lutz
Kellan Christopher Lutz was born on March 15, 1985, in Dickinson, North Dakota.
He is an American actor and model.
He played in: "Stick It" (2006), "The Twilight Saga" film series (2008–2012), "Immortals" (2011), "The Expendables 3" (2014), "The Legend of Hercules" (2014), and in "FBI: Most Wanted" (2020–present).
He also voiced Tarzan (2013).
10. Sam Anderson
Sam Anderson was born on May 13, 1945, in Wahpeton, North Dakota.
He is an American actor.
Some of the movies and series he played in are: "Perfect Strangers" (1986- 1993), "Angel" (1999- 2004), "Lost" (2004- 2010), in "Forrest Gump" (1994), "Ouija: Origin of Evil" (2016), "Water for Elephants" (2011), "50 Ways to Leave Your Lover" (2004), "Slackers" (2002), and in "3, 2, 1... Frankie Go Boom" (2012).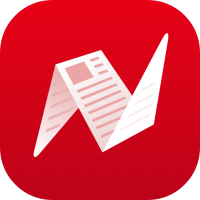 This is original content from NewsBreak's Creator Program. Join today to publish and share your own content.
Sources: