Mesa is a city in Maricopa County, in the U.S. state of Arizona. Mesa is the 3rd largest city in Arizona, after Phoenix and Tucson.
Mesa is a beautiful city, with lots of amazing urban and natural landscapes.
According to Wikipedia, these are some of the celebrities born in Mesa, Arizona.
1. MyKayla Brooke
MyKayla Brooke Skinner Harmer was born on December 9, 1996, in Mesa, Arizona.
She is a retired American artistic gymnast. 
MyKayla Brooke is the 2020 Olympic vault silver medalist. 
In 2014, MyKayla Brooke competed at the World Championships, won a bronze medal on vault, and with the U.S. team's won a gold medal.
In 2016, MyKayla Brooke was previously an alternate for the Olympic team. 
During her senior career, MyKayla Brooke won 11 medals at the USA National Championships and competed for the University of Utah's gymnastics team, and is a 2-time NCAA champion.
2. Danielle Fishel
Danielle Christine Fishel was born on May 5, 1981, in Mesa, Arizona.
She is an American actress, director, model, and television personality.
Before acting in movies, she played theater, such as The Wizard of Oz and Peter Pan.
In the beginning, she had some guest appearances in different shows, later on, in 1993, she starred in the teen sitcom "Boy Meets World" and in "Girl Meets World" (2014- 2017).
More recently, she played in "Clapping for the Wrong Reasons" (2013) and "Boiling Pot" (2015).
3. Alex Meraz
Alejandro "Alex" Meraz was born on January 10, 1985, in Mesa, Arizona.
He is an American dancer, actor, and martial artist.
Alex Meraz is known for playing in the film "The Twilight Saga: New Moon" (2009), as Paul Lahote.
He also played in: "Bright" (2017), "Suicide Squad" (2016), The Bronx Bull" (2016), "Bone Tomahawk" (2015), "186 Dollars to Freedom" (2012), "The Roommate" (2011), "Never Back Down 2: The Beatdown" (2011), "Freedom Riders" (2009), "The New World" (2005), "Big Thunder" (2013) and many others.
4. Julie Ertz
Julie Beth Ertz was born on April 6, 1992, in Mesa, Arizona.
She is an American soccer player.
She plays for the Chicago Red Stars of the National Women's Soccer League (NWSL), the highest division of women's professional soccer in the United States, and the United States women's national soccer team. 
Julie Ertz has more than 100 total appearances for the United States national team.
She was awarded U.S. Soccer Female Player of the Year (2017), nominated for U.S. Soccer Female Player of the Year (2018), and won the U.S. Soccer Female Player of the Year (2019).
5. Max Hall
Max Hall was born on October 1, 1985, in Mesa, Arizona.
He is a former American National Football League and Canadian Football League quarterback.
He played football in college for BYU and then signed with Arizona Cardinals in 2010.
For Cardinals, he played 6 NFL games.
He was also an assistant coach for BYU (2012).
And in 2013, he played the CFL season for the Winnipeg Blue Bombers.
6. Shea Hillenbrand
Shea Matthew Hillenbrand was born on July 27, 1975, in Mesa, Arizona.
Shea Hillenbrand is an American former professional baseball third baseman and first baseman.
He played in Major League Baseball for the Boston Red Sox, Arizona Diamondbacks, Toronto Blue Jays, San Francisco Giants, Los Angeles Angels of Anaheim, and Los Angeles Dodgers.
7. Jack Ong
Jack Ong was born on November 6, 1940, in Mesa, Arizona, and lost his life on June 13, 2017.
He was an American actor, writer, activist, and marketing professional.
Some of the movies and series he played in are: "Cold Case" (2003- 2010), "Friends" (1994- 2004), "The Suite Life of Zack & Cody" (2005- 2008), "Chicago Hope" (1994- 2000), "National Lampoon's Gold Diggers" (2004), "Godzilla 2000" (1999), and "Mac and Me" (1988) and many others.
Jack Ong was a member of the Chinese Historical Society of Southern California and a supporter of various causes (educational, religious, cultural).
In 2013, he was awarded a Golden Spike Award for "Excellence in Community Service" by the Chinese Historical Society of Southern California during Asian Pacific American Heritage Month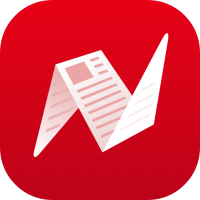 This is original content from NewsBreak's Creator Program. Join today to publish and share your own content.
Sources: