2009-2019 was the decade of the dystopian world movies. A great decade. Don't you think so?
The Maze Runner was released in 2014. The fans of these types of SF movies were already used to this kind of dystopian world from Divergent. But, The Maze Runner didn't disappoint the spectators.
I loved the movie back then. I still do. Did you love it as well?
I admit, out of the 3 movies, the first one is my favorite. Which one did you like the most?
The movie is based on the book written by James Dashner. The whole concept is amazing. A boy wakes up in an elevator, he lost his memory and finds himself in a middle of a maze. But there are others in the same situations as him. The book/ movie managed to keep us all entertained and curious to find out what is this place, how did they get here, and could they escape.
According to IMDb, these are The Maze Runner filming locations in Louisiana:
Baton Rouge, Louisiana, USA - Maze set built in a warehouse at 7685 Airline Highway
Jackson, Louisiana, USA
Plantation Village Studios, 4626 Highway 68, Jackson, Louisiana, USA
St. Francisville, Louisiana, USA - The Glade set
So, the maze was constructed in a warehouse, in Baton Rouge, Louisiana. It's fascinating how they managed to create such an elaborate maze and SF effects. In the above video, you can see how they created the maze.
I want to know your opinion. What do you think about The Maze Runner?
Also, have you read "Crank Palace: A Maze Runner Novella"?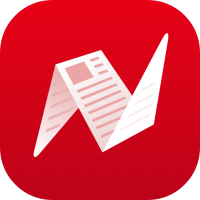 This is original content from NewsBreak's Creator Program. Join today to publish and share your own content.
Sources: