Picture this. You get into bed, all tucked in after a long day and can't wait to fall asleep and dream. But something happens, and you can't seem to shut off. You change positions, throw the blanket off you and drink a glass a water, and…you still can't fall asleep.
At this moment, you start panicking because it's already been an hour since you got into bed. You start thinking about not being able to sleep and the consequences you will suffer the next day when you have to leave the house at seven in the morning.
The more you panic and think about not being able to sleep, the more you stay awake. In the end, you fall asleep after hours and wake up more tired and exhausted than you were when you went to sleep last night.
A true nightmare.
An Epidemic of Sleeplessness
If this sounds familiar, you're not alone. A lot of people are facing the same problem as you. In fact, according to the 10th Annual Relaxation survey made by Princess Cruises in collaboration with Wakefield Research, more than half (52) of the adults surveyed are getting less sleep than they need.
Moreover, a 2019 Philips Global Sleep Survey showed that 62% of people are not sleeping well, while just 1 in 10 people said they sleep extremely well. Several factors were shown to impact the quality of sleep in those studied: insomnia (37%), snoring (29%), shift work sleep disorder (22%), chronic pain (14%), and sleep apnea (10%).
This is, of course, a huge issue. Sleep is important, playing a pivotal role in good health and mental wellbeing. Sleep also has an enormous impact on your physical health, quality of life, and safety.
It is fundamental to rest well to have a good life. That said, what can you do right now to improve your relationship with sleeping?
1. Lower Your Room Temperature
Temperature is a crucial factor that affects the quality of sleep you have. Due to air conditioning and central heating, your room is probably cooler in the summer and hotter in the winter. You should, however, seek to maintain the same temperature no matter what season it is.
This may sound hard to do because you want to feel nice and warm in your bed when it's freezing outside. Keeping your room relatively cool, however, regardless of the temperature outside, may play a key role in preparing your body to sleep.
Scientists say that the optimum temperature for sleep is approximately 65 degrees Fahrenheit (18.3 degrees Celsius). Whether by opening a window, lowering your heating, or shedding the wooly pajamas, decreasing your body temperature when getting ready for bed may just help to improve your sleep quality.
2. Ditch the Afternoon Caffeine
Coffee keeps us awake, and the caffeine it contains takes effect in 15–20 minutes. But this caffeine doesn't leave our system as quickly as we might think. A study shows that half of that caffeine can remain in your body for as long as six hours, and sometimes even longer.
So if you are planning on going to sleep at 10 pm, don't drink coffee after 4 pm. It is best to drink your coffee in the morning when you wake up. This way, by the time you go to sleep, there will be no more caffeine left in your system.
3. Don't Go to Bed While Stressed
This sounds hard to do. It's difficult to control and manage your emotions. We've all tried to sleep while stressed at some point in our lives, finding it next to impossible to rest while wrestling with our chaotic minds.
Stress and anxiety can lead to insomnia and sleep problems. How, then, should you go about reducing your stress before hitting the sack?
A few methods you can use to reduce stress include:
Try one of these things to reduce the level of stress and anxiety you feel next time.
4. Avoid Fatty Food
Food keeps us alive. It is essential what kind of food you choose to feed your body to have a good sleep. In the last years, the importance and the benefits of having a healthy diet have never been such a common talking point as theyis now.
Some food is not recommended to be eaten before bed because it can affect the quality of sleep. Food that is low in fiber (eg. milk, ice cream, cheese, and yogurt), has high levels of saturated fat (eg. butter, coconut oil, biscuits, bacon, salami, and cheese), and sugar (eg. barbecue sauce, ketchup, fruit juice, granola, cereal, chocolate milk, and canned baked beans) can be the cause of less restorative sleep.
Try to avoid eating this food before going to bed.
5. Sleep in a Dark Room
Having a dark room is essential for good sleep.
Some people like having a light on, but this is not the best idea if you want to sleep well and wake up relaxed and energized.
A dark bedroom sends the body the message that it is time to sleep. Seeing the sun in the morning wakes you up. The opposite happens when it gets dark outside you get sleepy. This is thanks to a handy little hormone called melatonin.
"When you do finally turn out the bedside light, hoping that sleep will come quickly is made all the more difficult. It will be some time before the rising tide of melatonin is able to submerge your brain and body in peak concentrations, instructed by the darkness that only now has begun — in other words, before you are biologically capable of organizing the onset of robust, stable sleep." - Why We Sleep: Unlocking the Power of Sleep and Dreams — Matthew Walker (pages: 47–48, 503)
"Melatonin acts like a powerful bullhorn, shouting out a clear message to the brain and body: "It's dark, it's dark!" At this moment, we have been served a writ of nightime, and with it, a biological command for the timing of sleep onset.
In this way, melatonin helps regulate the timing of when sleep occurs by systemically signaling darkness throughout the organism. But melatonin has little influence on the generation of sleep itself: a mistaken assumption that many people hold.
Melatonin corrals these sleep-generating regions of the brain to the starting line of bedtime. Melatonin simply provides the official instruction to commence the event of sleep, but does not participate in the sleep race itself." - Why We Sleep: Unlocking the Power of Sleep and Dreams — Matthew Walker (pages: 47–48, 503)
So make your room as dark as possible. Get curtains, wear an eye mask, and don't keep any light on.
Summary
Once in a while, we all have problems falling asleep and getting a night of good rest. As you just read, an awful lot of people are not sleeping nearly enough, leading to many health problems — both physically and mentally.
Many factors affect your sleep, but thankfully, you can make small changes in your life in order to overcome these factors. The quality of sleep can be affected by stress, your lifestyle, the food you eat, pain, health, and many other factors.
It is useful to know how to improve the quality of your sleep. Sleep is a crucial factor to your health as the same food is. Sleeping well makes you more productive during the day because you have more energy.
That said, if you're struggling to sleep, perhaps it's time to avoid the aforementioned activities that stop you from falling asleep, whilst working to incorporate new, sleep-friendly habits into your daily and nightly routines.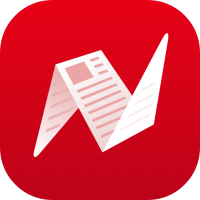 This is original content from NewsBreak's Creator Program. Join today to publish and share your own content.