There is no need for an introduction. Everybody knows who Jean-Claude Van Damme is. He is one of the most known action film actors.
On July, 20 Van Damme came to Romania with the Fashion TV team, for an event that took place in Bucharest. Van Damme was the special guest.
On the night of July 20, Van Damme was caught by the SpyNews.ro paparazzi having dinner at an exclusivist restaurant, Mace by Joseph Hadad, in Bucharest. He was with other important personalities, among which Eduard Irimia, Michel Adam Lisowski, and Anthony Hickox.
The famous chef Joseph Hadad posted a picture on Instagram of him and Van Damme from last night, with the caption:
"Reunion after 16 years with Jean-Claude Van Damme @jcvd, in 2005 at Casa Vernescu and today, at @mace_by_joseph_hadad. It's been so long but looking at the pictures, I feel like it was yesterday. I am very happy that we had him as a guest at Mace and that we had the opportunity to see each other again."
The next day, Van Damme became viral on the internet in Romania. Numerous videos of him listening to "manele", dancing and just overall enjoying himself ended up on the internet. He was part of a Facebook live hosted by one of the men he was with.
In the video, Van Damme can be seen with some men having a great time in a car. The driver is doing a Live on Facebook, showing himself, Van Damme, and the other men dancing and listening to the music.
It is unknown exactly how Van Damme met these men, but according to statements of the man who did the Facebook live, they met by chance at the restaurant the night before.
The only thing we know for sure is that Van Damme felt good and had fun. This can be clearly seen from the video.
Videos with parts of the Facebook live quickly became viral. Many people were happy to see Van Damme having fun and see how he really is and acts in his free time, besides seeing him in movies and at events.
This is not the first time Van Damme has come to Romania.
In 2010, Van Damme came to Romania to film a movie and declared that:
"Romanians are important to me. I travel a lot and I realized that they are very sweet people. They are hard workers, but they are not as lucky as other nations." - ProTv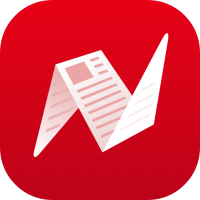 This is original content from NewsBreak's Creator Program. Join today to publish and share your own content.
Sources:
#VanDamme #celebrities #Jean-ClaudeVanDamme