Oh, San Francisco, the golden city. The city where dreams come true and life is perfect. Or isn't this the case?
Every city has its goods and bads. But no matter of them, just as every country and nation has a culture and traditions, so every city has certain specific things that only those who live there know and do.
And these things have a broad meaning, from events that take place under certain conditions, to emblematic places and even to certain expressions and words used only by people from that city.
Some of them are good, some are bad, but in the end, they all make the city special and unique, helping to create the final image of the city.
Residents of a city are united by these things, it brings them closer to each other and it underlies the creation of the social group.
1. The traffic that never stops regardless of day or hour
The Traffic in San Francisco is real, no matter the hour or day.
2. True story
San Francisco is a beautiful place and there are many stories about it, and most of them are true.
3. Do you live in the Bay Area?
Do you define the Bay Area the same?
4. House prices are incredibly high
The house prices are untouchable.
5. Seal lions are residents in San Francisco
Sea lions are cute and loud at the same time.
6. Is it?
A good joke.
7. Rain makes the traffic even worse
The traffic gets more intense when it rains.
8. What's your answer?
There are so many birds in San Francisco.
9. Facts or not?
The houses are so expensive.
10. Tired of traffic? Take a kayak
Sometimes, taking a kayak is faster than a car.
11. The reality of apartment hunting in the SF Bay Area
The simple things included in a house make the house even more expensive.
12. Poor bear
Life in San Francisco is not easy.

13. You feel me?
The expression is used by everybody in San Francisco.
14. True! Ayyeee!
That's how people from SF express themselves when they are happy and it's beautiful.
15. Hella
Another phrase is well known by the San Francisco people.
16. Has this ever happened to you?
Meeting somebody from San Francisco outside of the city is an amazing experience.
What funny picture did you like and resonated with the most?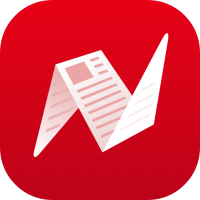 This is original content from NewsBreak's Creator Program. Join today to publish and share your own content.
Sources: