Admiring the sunset after a beautiful and hot summer day is the perfect way to create new memories and enjoy life.
People usually come to the beach or go to a high location to watch the sunset.
But, you can do something different. Even wondered how is to take a little cruize just to admire San Francisco, the sky, and the sunset just for a few hours?
Imagine going on a catamaran cruize, at the right time, just before the sun goes down and seeing the incredible sky turn orange, yellow, and red and then turn a deep dark blue. Imagine experiencing all of these while feeling the ocean's breeze and watching the night takes over the city.
Seems like a dream, but you are just a click away from buying a ticket and making this become a reality.
Go on the Catamaran Cruise in San Francisco Bay and watch the most spectacular sunset you will ever see!
What is a Catamaran Cruise?
A catamaran is not very different from a normal sailboat. The main and visible difference is that the catamaran has two hulls instead of one. Both of them are stable.
Why you should go on a Catamaran Cruise in San Francisco Bay and watch the sunset?
This cruise is an experience that will forever remain an unforgettable memory.
A catamaran cruise is suitable for any occasion and is perfect to be taken with family or even with your partner. This cruise would be a first date that will guarantee you a first excellent impression.
"Unbeatable views of the San Francisco skyline and a trip under the iconic Golden Gate Bridge make this sunset catamaran cruise the perfect San Francisco sightseeing excursion. Avoid the chaos of the sightseeing crowds, and catch the sunset as you sail around the San Francisco Bay. Plus cruise past Alcatraz Island and Sausalito, and enjoy a drink onboard for a true luxurious experience." - San Francisco Bay Sunset Catamaran Cruise
The trip takes 90 minutes, and it only costs $75. Drinks are available at the bar for purchase. Life jackets are provided.
Our 1.5-hour Sunset Sail is for those who want a serene, romantic experience—it's the perfect date night! Watch the city slowly light up behind you as the Golden Gate bridge glows in the dwindling sunlight. - Adventure Cat Sailing Charters
Moreover, if you are lucky, you could see some sea lions or even whales.
The sunset sails are organized by Adventure Cat Sailing Charters.
Adventure Cat is recognized for the exquisite and unique sails they offer, being always in the top 5 things to do in San Francisco and a popular activity among tourists and locals.
Besides the Catamaran Cruise, they have other sails on San Francisco Bay, where you are going to see Alcatraz Island, sail under the Golden Gate Bridge, and sail along the city's famed skyline.
Location: Pier 39, J Dock, San Francisco.
This Catamaran Cruise is a breathtaking experience and must be taken at least once in your life!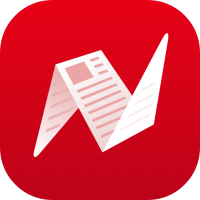 This is original content from NewsBreak's Creator Program. Join today to publish and share your own content.
Sources: