Nebraska is a state in the Midwestern region of the United States. It is bordered by South Dakota to the north; Iowa to the east and Missouri to the southeast, both across the Missouri River; Kansas to the south; Colorado to the southwest; and Wyoming to the west. It is the only triply landlocked U.S. state.
Election (1999)
Election is a 1999 American black comedy film directed by Alexander Payne from a screenplay by Payne and Jim Taylor, based on Tom Perrotta's 1998 novel of the same name.
The plot revolves around a student body election and satirizes politics and high school life. The film stars Matthew Broderick as Jim McAllister, a popular high school social studies teacher, and Reese Witherspoon as Tracy Flick, an overachieving student whom he dislikes. When Tracy runs for student government president, Jim sabotages her candidacy by backing a rival candidate and tampering with the ballot count. Although not a commercial success at the box office, Election received critical acclaim. The film received an Oscar nomination for Best Adapted Screenplay, a Golden Globe nomination for Witherspoon for Best Actress, and the Independent Spirit Award for Best Film in 1999.
Filming locations in Nebraska:
5011 Cass Street, Omaha, Nebraska, USA
683 Parkwood Lane, Omaha, Nebraska, USA
Memorial Park, Omaha, Nebraska, USA
Bellevue, Nebraska, USA
Godfather's Pizza - 7920 South 84th Street, La Vista, Nebraska, USA
Papillion-LaVista High School - 402 E. Centennial Road, Papillion, Nebraska, USA
Papillion, Nebraska, USA
1562 S 187th Circle, Omaha, Nebraska, USA
3539 Hascall St, Omaha, Nebraska, USA
1110 Fort Crook Rd S, Bellevue, Nebraska, USA
LaVista, Nebraska, USA
OPPD North Omaha Station - 444 S 16th Street Mall, Omaha, Nebraska, USA
Gene Leahy Mall, Omaha, Nebraska, USA
Henry Doorly Zoo - 3701 S. 10th Street, Omaha, Nebraska, USA
Omaha, Nebraska, USA
O Pioneers! (1992)
O Pioneers! is a 1992 American made-for-television drama film based on the 1913 novel of the same title by Willa Cather. It originally aired as a Hallmark Hall of Fame presentation on February 2, 1992, on CBS and stars Jessica Lange.
Filming locations in Nebraska:
Johnstown, Nebraska, USA
Lincoln, Nebraska, USA
Nebraska, USA
Nebraska (2013)
Nebraska is a 2013 American black-and-white comedy-drama road film written by Bob Nelson and directed by Alexander Payne.[4] It stars Bruce Dern, Will Forte, June Squibb, and Bob Odenkirk.[5] The film follows an elderly Montana resident and his son as they try to claim a million-dollar sweepstakes prize on a long trip to Nebraska.
Nebraska was nominated for the Palme d'Or (Grand Prize) at the 2013 Cannes Film Festival,[6] where Dern won the Best Actor Award.[7] It was also nominated for six Oscars, including Best Picture, Best Director, Best Actor for Dern, Best Supporting Actress for Squibb, Best Original Screenplay, and Best Cinematography.
The film was acclaimed by critics and became a commercial success, bringing in $27.7 million from the box office on a $13.5 million budget. Nonetheless, the film marked the final project for Paramount Vantage before it closed in December 2013.
Filming locations in Nebraska:
Lincoln, Nebraska, USA
Hooper, Nebraska, USA
Osmond, Nebraska, USA
Stanton, Nebraska, USA
Plainview, Nebraska, USA
Elgin, Nebraska, USA
Norfolk, Nebraska, USA
Nebraska, USA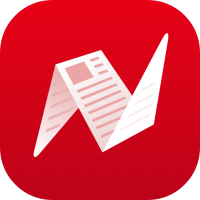 This is original content from NewsBreak's Creator Program. Join today to publish and share your own content.