West Virginia is a state in the Appalachian, Mid-Atlantic, and Southeastern regions of the United States.
1. Jerry West
Jerome Alan West was born on May 28, 1938, in Chelyan, West Virginia. He is an American basketball executive and former player. He played professionally for the Los Angeles Lakers of the National Basketball Association (NBA).
His nicknames included "Mr. Clutch", for his ability to make a big play in a clutch situation, such as his famous buzzer-beating 60-foot shot that tied Game 3 of the 1970 NBA Finals against the New York Knicks; "the Logo", in reference to his silhouette being incorporated into the NBA logo; "Mr. Outside", in reference to his perimeter play with the Los Angeles Lakers; and "Zeke from Cabin Creek", for the creek near his birthplace of Chelyan, West Virginia. West played the small forward position early in his career, and he was a standout at East Bank High School and at West Virginia University, where he led the Mountaineers to the 1959 NCAA championship game. He earned the NCAA Final Four Most Outstanding Player honor despite the loss.
He then embarked on a 14-year career with the Los Angeles Lakers and was the co-captain of the 1960 U.S. Olympic gold medal team, a squad that was inducted as a unit into the Naismith Memorial Basketball Hall of Fame in 2010.
2. Randy Moss
Randall Gene Moss was born on February 13, 1977, in Rand, West Virginia. He is an American sports analyst and former professional football player. He played wide receiver for 14 seasons in the National Football League (NFL). Widely regarded as one of the greatest wide receivers of all-time, he holds the NFL single-season touchdown reception record (23 in 2007), the NFL single-season touchdown reception record for a rookie (17 in 1998), and is second on the NFL all-time regular season touchdown reception list with 156. Moss was well known for his prowess in securing contested catches and the word "mossed" has entered football vernacular.
Post-football, he began working for ESPN as a studio analyst for their Sunday NFL Countdown and Monday Night Countdown programs.
3. Deron Williams
Deron Michael Williams was born on June 26, 1984, in Parkersburg, West Virginia. He is an American retired professional basketball player. He played college basketball for the Illinois Fighting Illini before being drafted third overall in the 2005 NBA draft by the Utah Jazz. The three-time NBA All-Star has also played for Beşiktaş of the Turkish Basketball League during the 2011 NBA lockout and was a gold medal winner on the United States national team at the 2008 and 2012 Summer Olympics.
4. O. J. Mayo
Ovinton J'Anthony Mayo was born on November 5, 1987, in Huntington, West Virginia. He is an American professional basketball player for the Liaoning Flying Leopards of the Chinese Basketball Association (CBA). He played a single season of college basketball for the USC Trojans while earning first-team All-Pac-10 honors. However, he was retroactively declared ineligible for receiving improper benefits before he even played a game, and the Trojans vacated all of their wins from the season. Mayo entered the 2008 NBA draft and was selected by the Minnesota Timberwolves with the third overall pick.
He was later traded to the Memphis Grizzlies, with whom he played four seasons. In 2011, he tested positive for a banned steroid (DHEA) and was suspended by the NBA for 10 games. Mayo signed with the Dallas Mavericks in 2012, and then with the Milwaukee Bucks in 2013. On July 1, 2016, Mayo was banned from the NBA for violating the league's anti-drug program. After a two-year hiatus, he resumed his career with Atléticos de San Germán of the Baloncesto Superior Nacional (BSN) in Puerto Rico.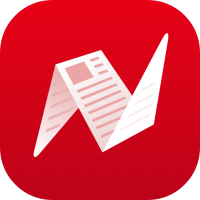 This is original content from NewsBreak's Creator Program. Join today to publish and share your own content.