North Dakota is a U.S. state in the upper Midwestern United States. It is named after the Lakota and Dakota Sioux Native American tribes, who comprise a large portion of the population and historically dominated the territory. It is the nineteenth largest in area, the fourth-least populous, and the fourth most sparsely populated of the 50 states with a population of 779,094 according to the 2020 census. Its capital is Bismarck, and its largest city is Fargo.
Valley of Bones (2017)
Valley of Bones is a 2017 American adventure/crime thriller film directed by Dan Glaser and starring Autumn Reeser, Rhys Coiro, and Steven Molony. Jon L. Wanzek of Bad Medicine Films was the writer, producer, and executive producer. It was released in theaters on September 1, 2017, and received mixed reviews from critics.
Filming locations in North Dakota:
Bowman, North Dakota, USA
Pitchfork Ranch, Amidon, North Dakota, USA
Badlands, North Dakota, USA
Fargo (1996)
Fargo is a 1996 black comedy crime film written, produced, and directed by Joel and Ethan Coen. Frances McDormand stars as Marge Gunderson, a pregnant Minnesota police chief investigating roadside homicides that ensue after a desperate car salesman (William H. Macy) hires two criminals (Steve Buscemi and Peter Stormare) to kidnap his wife in order to extort a hefty ransom from his wealthy father-in-law (Harve Presnell). The film was an international American-British co-production.
Filming locations in North Dakota:
Fargo, North Dakota, USA
Grafton, North Dakota, USA
Bathgate, North Dakota, USA
Wooly Boys (2001)
Wooly Boys is a 2001 American comedy-drama film directed by Leszek Burzynski and starring Peter Fonda, Kris Kristofferson, and Joseph Mazzello. The screenplay concerns sheep ranchers in the Badlands of North Dakota.
Filming locations in North Dakota:
Fryburg, North Dakota, USA
Medora, North Dakota, USA
Beach, North Dakota, USA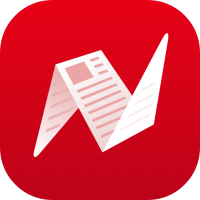 This is original content from NewsBreak's Creator Program. Join today to publish and share your own content.