Mississippi is a state in the Southeastern region of the United States, bordered to the north by Tennessee; to the east by Alabama; to the south by the Gulf of Mexico; to the southwest by Louisiana; and to the northwest by Arkansas. Mississippi's western boundary is largely defined by the Mississippi River. Mississippi is the 32nd largest and 34th-most populous of the 50 U.S. states. Jackson is both the state's capital and largest city. Greater Jackson is the state's most populous metropolitan area, with an estimated population of 580,166 in 2018.
Vanquish (2021)
Vanquish is a 2021 American action thriller film directed by George Gallo. The film stars Ruby Rose and Morgan Freeman.
Vanquish was released in the United States on April 16, 2021.
A retired cop (Morgan Freeman) forces a former drug courier (Ruby Rose) to do his bidding by holding her daughter hostage. Armed with guns, guts, and a motorcycle, she must now take out a series of violent gangsters or never see her child again.
Filming locations in Mississippi:
Biloxi, Mississippi, USA
Ocean Springs, Mississippi, USA
Gulfport, Mississippi, USA
Pass Christian, Mississippi, USA
The Help (2011)
The Help is a 2011 period drama film written and directed by Tate Taylor and based on Kathryn Stockett's 2009 novel of the same name. The film features an ensemble cast, including Jessica Chastain, Viola Davis, Cicely Tyson, Bryce Dallas Howard, Allison Janney, Octavia Spencer, and Emma Stone. The film and novel recount the story of a young white woman and aspiring journalist Eugenia "Skeeter" Phelan.
The story focuses on her relationship with two black maids, Aibileen Clark and Minny Jackson, during the Civil Rights Movement in 1963 Jackson, Mississippi. In an attempt to become a legitimate journalist and writer, Skeeter decides to write a book from the point of view of the maids, exposing the racism they are faced with as they work for white families. Black domestic workers in 1960s America were referred to as "the help", hence the title of the journalistic exposé, the novel, and the film.
Filming locations in Mississippi:
Greenwood, Mississippi, USA
Jackson, Mississippi, USA
Clarksdale, Mississippi, USA
Happy Log (2016)
While on a camping trip, two boys (Caleb Meadows, Brock Patrick Kaufman) cross paths with a ruthless hitman who is looking to collect on a local gambling dept.
Filming locations in Mississippi:
Pass Christian, Mississippi, USA
Gulfport, Mississippi, USA
Biloxi, Mississippi, USA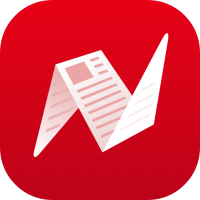 This is original content from NewsBreak's Creator Program. Join today to publish and share your own content.