Wyoming is a state in the Mountain West subregion of the Western United States. The 10th largest state by area, it is also the least populous, and the least densely populated state in the contiguous United States. It is bordered by Montana to the north and northwest, South Dakota and Nebraska to the east, Idaho to the west, Utah to the southwest, and Colorado to the south.
Wind River (2017)
Wind River is a 2017 neo-Western murder mystery film written and directed by Taylor Sheridan. The film stars Jeremy Renner and Elizabeth Olsen as a U.S. Fish and Wildlife Service tracker and an FBI agent, respectively, who try to solve a murder on the Wind River Indian Reservation in Wyoming. Gil Birmingham, Jon Bernthal, and Graham Greene also star.
Filming locations in Wyoming:
Wind River Indian Reservation, Wyoming, USA
Lander, Wyoming, USA
Fremont County, Wyoming, USA
Flicka (2006)
Flicka is a 2006 American family adventure drama film loosely based on the 1941 children's novel My Friend Flicka by Mary O'Hara. The film is directed by Michael Mayer and written by Mark Rosenthal and Lawrence Konner. The novel had previously been made into a film in 1943 and served as the inspiration for My Friend Flicka, a 39-episode TV series in 1956–1957. In this version, set in the 21st century, the protagonist is a girl, played by Alison Lohman. The film also features Maria Bello, Ryan Kwanten, and country singer Tim McGraw, who also served as executive producer of the soundtrack album. This USD15 million-budgeted film grossed $21 million in the United States theaters, and then it went on to become a surprise hit in the DVD market in the United States; it made more than $48 million on DVD sales, and more than $19 million on DVD/Home Video rental.
Filming locations in Wyoming:
Sheridan, Wyoming, USA
Wyoming, USA
Close Encounters of the Third Kind (1977)
Close Encounters of the Third Kind is a 1977 American science fiction film written and directed by Steven Spielberg, starring Richard Dreyfuss, Melinda Dillon, Teri Garr, Bob Balaban, Cary Guffey, and François Truffaut. It tells the story of Roy Neary, an everyday blue-collar worker in Indiana, whose life changes after an encounter with an unidentified flying object (UFO).
Filming locations in Wyoming:
Devils Tower National Monument, Wyoming, USA
Black Hills National Forest, Wyoming, USA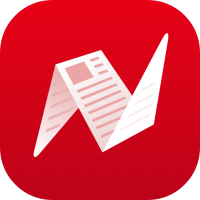 This is original content from NewsBreak's Creator Program. Join today to publish and share your own content.