Iowa is a state in the Midwestern region of the United States, bordered by the Mississippi River to the east and the Missouri River and Big Sioux River to the west. It is bordered by six states: Wisconsin to the northeast, Illinois to the east and southeast, Missouri to the south, Nebraska to the west, South Dakota to the northwest, and Minnesota to the north.
Field of Dreams (1989)
Field of Dreams is a 1989 American sports fantasy drama film written and directed by Phil Alden Robinson, adapting W. P. Kinsella's 1982 novel Shoeless Joe. The film stars Kevin Costner, Amy Madigan, James Earl Jones, Ray Liotta, and Burt Lancaster in his final film role. It was nominated for three Academy Awards, including Best Original Score, Best Adapted Screenplay, and Best Picture.
Filming locations in Iowa:
Dyersville, Iowa, USA
Western Dubuque Elementary/Jr. High School, Farley, Iowa, USA
Galena, Illinois, USA
Dubuque, Iowa, USA
Iowa, USA
The Final Season (2007)
The Final Season is a 2007 baseball film starring Sean Astin, Rachael Leigh Cook, Tom Arnold, Powers Boothe, Larry Miller, Brett Claywell, Michael Angarano, and Marshall Bell and directed by David Mickey Evans. The film wrapped production in 2006 in Shellsburg, Iowa, and Cedar Rapids, Iowa, and was released in the United States and Canada on October 12, 2007, by Yari Film Group.
Filming locations in Iowa:
Sutliff, Iowa, USA
Iowa, USA
Cedar Rapids, Iowa, USA
Norway, Iowa, USA
Children of the Corn (1984)
Children of the Corn (advertised as Stephen King's Children of the Corn) is a 1984 American supernatural folk horror film based upon Stephen King's 1977 short story of the same name. Directed by Fritz Kiersch, the film's cast consists of Peter Horton, Linda Hamilton, John Franklin, Courtney Gains, Robby Kiger, Anne Marie McEvoy, Julie Maddalena, and R. G. Armstrong. Set in the fictitious rural town of Gatlin, Nebraska, the film tells the story of a malevolent entity referred to as "He Who Walks Behind the Rows" which entices the town's children to ritually murder all the town's adults, and a couple driving across the country, to ensure a successful corn harvest.
Filming locations in Iowa:
Sioux City, Iowa, USA
Hornick, Iowa, USA
Whiting, Iowa, USA
Intersection of Whittier Street and Blair Street, Whiting, Iowa, USA
Salix, Iowa, USA
613 Whittier Street, Whiting, Iowa, USA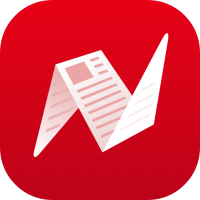 This is original content from NewsBreak's Creator Program. Join today to publish and share your own content.