Montana is a state in the Mountain West subregion of the Western United States. It is bordered by Idaho to the west; North Dakota and South Dakota to the east; Wyoming to the south; and by the Canadian provinces of Alberta, British Columbia, and Saskatchewan to the north. It is the fourth-largest state by area, the seventh-least populous state, and the third-least densely populated state. The western half of Montana contains numerous mountain ranges, while the eastern half is characterized by western prairie terrain and badlands, with more (albeit smaller) mountain ranges found throughout the state. In all, 77 named ranges are part of the Rocky Mountains.
A River Runs Through It (1992)
A River Runs Through It is a 1992 American drama film directed by Robert Redford and starring Craig Sheffer, Brad Pitt, Tom Skerritt, Brenda Blethyn, and Emily Lloyd. It is based on the 1976 semi-autobiographical novella A River Runs Through It by Norman Maclean, adapted for the screen by Richard Friedenberg. Set in and around Missoula, Montana, the story follows two sons of a Presbyterian minister, one studious and the other rebellious, as they grow up and come of age in the Rocky Mountain region during a span of time from roughly World War I to the early days of the Great Depression, including part of the Prohibition era.
The film won the Academy Award for Best Cinematography and was also nominated for Best Music, Original Score, and Best Adapted Screenplay. The film grossed over $66 million and received positive reviews from critics.
The Maclean brothers, Paul and Norman, live a relatively idyllic life in rural Montana, spending much of their time fly fishing. The sons of a minister, the boys eventually part company when Norman moves east to attend college, leaving his rebellious brother to find trouble back home. When Norman finally returns, the siblings resume their fishing outings and assess both where they've been and where they're going.
Filming locations in Montana:
Livingston, Montana, USA
Redeemer Lutheran Church, Livingston, Montana, USA
Bozeman, Montana, USA
Montana, USA
Eagle Nest Tunnel, Gallatin County, Montana, USA
Springhill Community Road, Belgrade, Montana, USA
Wildlife (2018)
Wildlife is a 2018 American drama film directed and co-produced by Paul Dano in his directorial debut, starring Ed Oxenbould, Carey Mulligan, and Jake Gyllenhaal. The screenplay, written by Dano and Zoe Kazan, is based on the 1990 novel of the same name by Richard Ford. The film was acclaimed by critics, with many praising Mulligan and Gyllenhaal's performances. In December 2018, the film received the award for "Best Film" at the 36th Torino Film Festival. The film is dedicated to the late composer Jóhann Jóhannsson.
Set in 1950s Montana, "Wildlife" shows and tells the drama and angst that a teenage boy, Joe, goes through, witnessing both his parents split up in his presence. His father, Jerry, loses his job. And though he was offered his job back, he refuses to take it back because he "won't work for those kinds of people anymore". So instead, he takes a job fighting a forest fire, which his wife, Jeanette, is dead set against, both for safety reasons, and because she's convinced that he will be unfaithful while away. But he leaves anyway. And yet, without anything happening to him, or any evidence of hanky-panky on his part, she acts the way one would expect her to act had he perished in the fire, or if she had found out that he had been unfaithful while away. This fact causes Joe to acquire uneasy feelings toward his mother. His father does return, however. But the three are no happier for it, as Jeanette has taken up with a new significant other in her life. And Jerry reacts furiously against this. The parents wind up separating as she moves to take up a teaching job in Oregon, while Joe continues to live with his father. And then, she suddenly announces that she's taking the bus to visit over the weekend. Perhaps in an odd way, this movie combines both a satisfactory and unsatisfactory ending.
Filming locations in Montana:
Livingston, Montana, USA
Paradise Valley, Montana, USA
Enid, Oklahoma, USA
Oklahoma, USA
Montana, USA
Pine Creek, Montana, USA
The Horse Whisperer (1998)
The Horse Whisperer is a 1998 American Western drama film directed by and starring Robert Redford, based on the 1995 novel The Horse Whisperer by Nicholas Evans. Redford plays the title role, a talented trainer with a remarkable gift for understanding horses, who is hired to help an injured teenager (played by Scarlett Johansson) and her horse back to health following a tragic accident.
The film was released on May 15, 1998. It received generally positive reviews from critics and grossed $186 million worldwide.
Teenager Grace MacLean (Scarlett Johansson) is riding her horse and is hit by a truck. To help heal her troubled and injured daughter, and horse, the mother, Annie MacLean (Dame Kristin Scott Thomas), takes them to Montana to recuperate at the ranch of Tom Booker (Robert Redford), a "horse whisperer", a horse healer of mystical talents. Annie proceeds to fall in love with him, as well.
Filming locations in Montana:
Livingston, Montana, USA
Big Timber, Montana, USA
Melville Lutheran Church, Sweet Grass County, Montana, USA
Springhill Pavillion, Ross Peak Ranch - 8360 Springhill Community Road, Belgrade, Montana, USA
Melville, Montana, USA
Montana, USA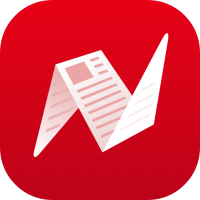 Sources: