Connecticut is the southernmost state in the New England region of the United States. As of the 2010 Census, it has the highest per-capita income, the second-highest level of human development behind Massachusetts, and the highest median household income in the United States. 
It is bordered by Rhode Island to the east, Massachusetts to the north, New York to the west, and the Long Island Sound to the south. Its capital is Hartford and its most populous city is Bridgeport. Historically the state is part of New England as well as the tri-state area with New York and New Jersey, which together make up metropolitan New York City. 

Mr. Deeds (2002)
When Longfellow Deeds, a small-town pizzeria owner, and poet, inherits $40 billion from his deceased uncle, he quickly begins rolling in a different kind of dough. Moving to the big city, Deeds finds himself besieged by opportunists all gunning for their piece of the pie. Babe, a television tabloid reporter, poses as an innocent small-town girl to do an exposé on Deeds. Of course, Deeds' sincere naiveté has Babe falling in love with him instead. Ultimately, Deeds comes to find that money truly has the power to change things, but it doesn't necessarily need to change him.
Filming locations in Connecticut:
New Milford, Connecticut, USA
The Stepford Wives (2004)
Joanna Eberhart, a wildly successful president of a TV Network, after a series of shocking events, suffers a nervous breakdown and is moved by her milquetoast of a husband, Walter, from Manhattan to the chic, upper-class, and very modern planned community of Stepford, Connecticut. Once there, she makes good friends with the acerbic Bobbie Markowitz, a Jewish writer who's also a recovering alcoholic. Together they find out, much to their growing stupor and then horror, that all the housewives in town are strangely blissful and, somehow... doomed. What is going on behind the closed doors of the Stepford Men's Association and the Stepford Day Spa? Why is everything perfect here? Will it be too late for Joanna and Bobbie when they finally find out?
Filming locations in Connecticut:
Lockwood-Mathews Mansion - 295 West Avenue, Norwalk, Connecticut, USA
Fairfield County, Connecticut, USA
Norwalk, Connecticut, USA
Greenwich, Connecticut, USA
Town Hall & Offices of New Canaan - 77 Main Street, New Canaan, Connecticut, USA
Darien, Connecticut, USA
New Canaan, Connecticut, USA
The Big Wedding (2013)
Don and Ellie were once married and have two children, Lyla and Jared. They adopt a boy from Colombia, Alejandro. Eventually, they would divorce, Ellie would move away and Don would hook up with Bebe, Ellie's best friend. When Alejandro is about to get married, he informs Don and Ellie that he never told his natural mother who is so traditional that they got divorced. And she is coming for the wedding so he asks them if they can pretend to still be married. Don and Ellie reluctantly agree to it and Bebe moves out who is also upset that Don doesn't want to commit. Lyla who is married is going through a rough patch in her marriage. And Jared who hasn't had much luck with women finds himself attracted to Alejandro's extremely sensual sister, Nuria.
Filming locations in Connecticut:
Greenwich, Connecticut, USA
Connecticut, USA
Darien, Connecticut, USA
Stamford, Connecticut, USA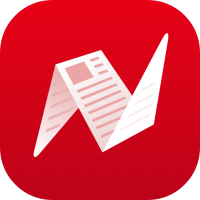 Sources: