Alaska is a U.S. state in the Western United States, on the northwest extremity of the country's west coast. Alaska is by far the largest U.S. state by area, comprising more total area than the next three largest states Texas, California, and Montana combined, seventh-largest subnational division in the world.
It is the third-least populous and the most sparsely populated state but by far the continent's most populous territory located mostly north of the 60th parallel, with a population of 736,081 as of 2020—more than quadruple the combined populations of Northern Canada and Greenland. Approximately half of Alaska's residents live within the Anchorage metropolitan area.
The state capital of Juneau is the second-largest city in the United States by area, comprising more territory than the states of Rhode Island and Delaware. The former capital of Alaska, Sitka, is the largest U.S. city by area.
Big Miracle (2021)
In small-town Alaska, a news reporter recruits his ex-girlfriend - a Greenpeace volunteer - on a campaign to save a family of gray whales trapped by rapidly forming ice in the Arctic Circle.
Filming locations in Alaska:
Barrow, Alaska, USA
Fort Richardson, Alaska, USA
Alaska SeaLife Center - 301 Railway Ave, Seward, Alaska, USA
Anchorage, Alaska, USA
Alaska, USA
Into the Wild (2007)
Based on a true story. After graduating from Emory University, Christopher McCandless abandoned his possessions, gave his entire savings account to charity, and hitchhiked to Alaska to live in the wilderness. Along the way, Christopher encounters a series of characters who shape his life.
Filming locations in Alaska:
Healy, Alaska, USA
Anchorage, Alaska, USA
Fairbanks, Alaska, USA
Cantwell, Alaska, USA
Copper River, Alaska, USA
Alaska, USA
White Fang (1991)
Jack London's classic adventure story about the friendship developed between a Yukon gold hunter and the mixed dog-wolf he rescues from the hands of a man who mistreats him.
Jack London's immortal tale of courage and survival comes to life amid the breathtaking beauty of the great Alaskan frontier. Ethan Hawke stars as a young man trying to fulfill his father's dying wish to find gold in the treacherous Yukon valley. His incredible Journey begins when he meets a veteran gold miner who guides young Jack to his father's claim. Along the way, Jack discovers a kindred spirit who will change his life forever a magnificent wolf-dog named White Fang. From the taming of a wolf to the taming of the wild, he must find the courage to conquer his fears and become a man in this outdoor adventure.
Filming locations in Alaska:
Haines, Alaska, USA
Skagway, Alaska, USA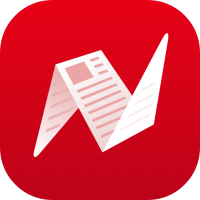 Sources: