Massachusetts, officially the Commonwealth of Massachusetts, is the most populous state in the New England region of the United States. It borders on the Atlantic Ocean to the east, Connecticut to the southwest and Rhode Island to the southeast, New Hampshire to the northeast, Vermont to the northwest, and New York to the west.
The capital of Massachusetts is Boston, which is also the most populous city in New England. It is home to the Greater Boston metropolitan area, a region influential upon American history, academia, and industry. Originally dependent on agriculture, fishing, and trade, Massachusetts was transformed into a manufacturing center during the Industrial Revolution.
During the 20th century, Massachusetts's economy shifted from manufacturing to services. Modern Massachusetts is a global leader in biotechnology, engineering, higher education, finance, and maritime trade.
The Proposal (2009)
For three years, Andrew Paxton has slaved as the assistant to Margaret Tate, a hard-driving editor at a New York publisher. When Margaret, a Canadian, faces deportation for an expired visa, she hatches a scheme to marry Andrew - he agrees if she'll promise a promotion. A skeptical INS agent vows to test the couple about each other the next Monday. Andrew had plans to fly home that weekend for his grandma's 90th, so Margaret goes with him - to Sitka, Alaska - where mom, dad, and grams await. Family dynamics take over: tensions between dad and Andrew, an ex-girlfriend, Andrew's dislike of Margaret, and her past color the next few days, with the INS ready to charge Andrew with fraud.

Filming locations in Massachusetts
Manchester-by-the-Sea, Massachusetts, USA
Bearskin Neck, Rockport, Massachusetts, USA
Rockport, Massachusetts, USA
Gloucester, Massachusetts, USA
Beverly Municipal Airport - 46 L.P. Henderson Road, Beverly, Massachusetts, USA
Myopia Hunt Club - 435 Bay Road, South Hamilton, Massachusetts, USA
225 Franklin Street, Boston, Massachusetts, USA
Little Women (2019)
In the years after the Civil War, Jo March (Saoirse Ronan) lives in New York City and makes her living as a writer, while her sister Amy March (Florence Pugh) studies painting in Paris. Amy has a chance encounter with Theodore "Laurie" Laurence (Timothée Chalamet), a childhood crush who proposed to Jo, but was ultimately rejected. Their oldest sibling, Meg March (Emma Watson), is married to a schoolteacher, while shy sister Beth (Eliza Scanlen) develops a devastating illness that brings the family back together.
Filming locations in Massachusetts:
Concord, Massachusetts, USA
Harvard, Massachusetts, USA
Gibbet Hill, Groton, Massachusetts, USA
Crane Beach, Ipswich, Massachusetts, USA
Castle Hill, Ipswich, Massachusetts, USA
Eleanor Cabot Bradley Estate, Canton, Massachusetts, USA
Stoughton, Massachusetts, USA
Fruitlands Museum, Harvard, Massachusetts, USA
Lawrence, Massachusetts, USA
William Hickling Prescott House, 55 Beacon Street, Boston, Massachusetts, USA
Gibson House, Beacon Street, Boston, Massachusetts, USA
Lyman Estate, Waltham, Massachusetts, USA
Boston, Massachusetts, USA
Thayer Estate, Lancaster Massachusetts, USA
Franklin, Massachusetts, USA
The Finest Hours (2016)
In February of 1952, one of the worst storms to ever hit the East Coast struck New England, damaging an oil tanker off the coast of Cape Cod and literally ripping it in half. On a small lifeboat faced with frigid temperatures and 70-foot high waves, four members of the Coast Guard set out to rescue more than 30 stranded sailors trapped aboard the rapidly sinking vessel.
Filming locations in Massachusetts:
Chatham, Massachusetts, USA
Quincy, Massachusetts, USA
Cohasset, Massachusetts, USA
Marshfield, Massachusetts, USA
Fore River Shipyard, Quincy, Massachusetts, USA
Powder Point Bridge, Duxbury, Massachusetts, USA
Norwell, Massachusetts, USA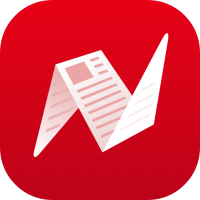 Sources: