In Port St. Lucie, Florida an alligator caused a traffic jam to a standstill in a South Florida community.
The event took place on Saturday, May 30.
Port St. Lucie Police Department said that the nearly 10-and-a-half-foot reptile caused a traffic jam on Lyngate Drive as it moseyed across the street.
Port St. Lucie Police Department tweeted the photos taken with the alligator while causing the traffic jam, with the following message:
Wondering why Lyngate Rd was closed? This might be the first time that an Alligator has caused a traffic jam in Port St Lucie. In case you're wondering our reptilian friend is 10 foot 4 inches. Traffic has reopened and our friend has been safely relocated.
A law enforcement officer holds the traffic back, allowing the gator to safely make it to the other side.
Police relocated the alligator and the street has since reopened.
Alligators are not something unusual for Florida residents. Some places have cats or dogs walking around, while Florida has alligators and crocodiles. Alligators and crocodiles lying and walking around Florida are normal.
American alligators inhabit most of the southeastern United States; primarily Louisiana, Florida, and Georgia. The largest population of gators live in Gainesville, FL. They live in freshwater rivers, lakes, swamps, and marshes. There are an estimated five million American alligators in the southeastern U.S. with a quarter of the alligator population in Florida. Year after year we find that children and adults are always interested in learning more information about alligators when visiting Florida.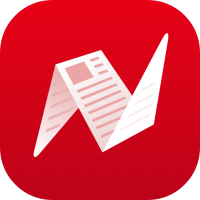 Sources: