Darth Vader House is the dream house of every Star Wars fan. The house can be the propriety of anybody who can afford it. Darth Vader House is now on the market in Texas.
The Darth Vader House is located in Houston's West University Place subdivision, at 3201 University Boulevard.
The nickname of the house comes from the exterior design that resemblance to the helmet of the famed Star Wars villain.
The listing was made by Martha Turner Sotheby's International Realty.
The house was built in 1992 and it's incredible. It's truly a masterpiece and a luxury modern house. The person that will buy the Darth Vader House is a lucky person.
The Darth Vader House is a contemporary masterpiece. The house is a 7,000 square-foot home and has an 18,000 square foot lot. The house is described as:
"Over 7,000 sq., of living, principal bedroom down, open rooms, massive windows, a museum home setting on a prestigious W. University Street. Custom throughout with ample closets, 4 car garage, versatile living spaces, large lot. Nothing else like it in the area. Come visit us Wednesday 12-2 pm. A special thanks to DAX studio designs for the amazing staging."
The house is not cheap. The listing price of the Darth Vader House is $4,300,000.
These are some photos of the house:
What do you think about Darth Vader House? Would you buy it if you could afford it? Or would you like to see it in real life?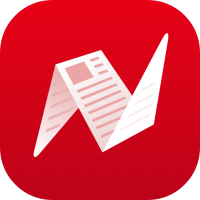 Sources:
https://edition.cnn.com/2021/05/30/us/darth-vader-house-for-sale-trnd/index.html?utm_source=feedburner&utm_medium=feed&utm_campaign=Feed%3A%20rss%2Fcnn_topstories%20(RSS%3A%20CNN%20-%20Top%20Stories)&fbclid=IwAR2TEH1edx0_K8l4lbW6r04X5BKrhhG27h9MtuyosHIXiP5wsOlP7I9kSwk