A 13-year-old girl from Portland, Oregon was hospitalized after she suffered severe burns while trying to attempt a TikTok challenge.
The incident happened on May, 13 in the bathroom.
The girl was in the hospital for over two weeks after suffering third-degree burns on her neck and right arm and has had to undergo three skin-grafting surgeries.
Her family believes she was trying to copy a video on the popular video app TikTok. Her family said that she was attempting to imitate a video she saw on social media. The family now wants to raise awareness and are speaking out in case they can help prevent it from happening to someone else.
Unfortunately, the girl is unable to speak and tell them what happened at the moment.
The family analyzed what they found in the bathroom and talked to her friends, and they concluded that the girl was trying to copy a TikTok video in which someone draws a shape using a flammable liquid on a mirror and then lights it on fire.
Her mother said that the girl:
"brought into the bathroom a candle, lighter, and bottle of rubbing alcohol, which they believe exploded in the poorly ventilated space, setting her and other items on fire, her sister said. When they retrieved Destini's phone, TikTok was still recording video."
When the explosion happened, the mother and girl's sister were in the living room. They brought her outside and called 911.
Since May, 13 Destini has been in the intensive care unit. The girl will most likely need several more months to recover, inpatient rehabilitation to regain use of her arm and mobility in her neck, shoulders, and fingers.
The girl is on pain medication, but her family believes that she knows she is in the hospital but doesn't fully comprehend what happened to her.
Her mother and sister are sharing their story hoping to encourage other families to be more present in children's social media use.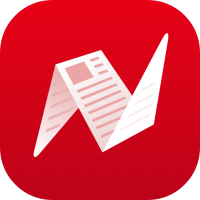 Sources:
https://nypost.com/2021/05/30/oregon-teen-destini-crane-severely-burned-attempting-tiktok-challenge/?fbclid=IwAR3CxY_afE4fHOjUHoN7C_6cXMR4vnfFW99DJzRXZCci3CoyWrDzwdlZFFs