1. Fukumoto
People that come to Fukumoto are experiencing a unique Izakaya dining experience. Fukumoto combines locally sourced and authentic Japanese ingredients and creating a casual dining environment on the east side.
Fukumoto offers customers are daily specials offers.
Fukumoto serves fresh Edomae sushi, juicy yakitori grilled over Japanese binchotan, and other authentic Japanese cuisines that can be paired with a wide selection of sake, wine, and Asian and local beers.
Fukumoto is located at 514 Medina St Austin, Texas, Texas, United States 78702.
2. Musashino
Musashino is a well-established traditional Japanese restaurant that proudly presents Edomae Zushi-Tokyo style sushi.
Musashino selects their seafood from all parts of the world, including Canada, Hawaii, New York, and Tsukiji.
Musashino served fresh ingredients and they always keep up with the changing times through and innovative their menu.
Musashino states that they set the standards higher than most Japanese establishments, and unbending at times in order to preserve the tradition and authenticity of the Edomae Zushi style.
Musashino is located at 2905 San Gabriel St, Ste 200 Austin, Texas, Texas, United States 78705.
3. TenTen
TenTen is a modern Japanese restaurant.
Their menu highlights exceptional ingredients to create crave-able, shareable dishes, from the freshest sashimi and sushi to flavor-forward robata, Japanese-style grilled meats, and vegetables.
They also have a bar, that offers a full sake selection, cocktails inspired by Japanese flavors, and a curated wine and beer list.
TenTen is a high-energy urban design with stone and wood fixtures, cozy booths, and intimate lighting resulting in a welcoming, vibrant and fresh ambiance.
TenTen is located at 501 W Sixth St Austin, Texas, Texas, United States 78701.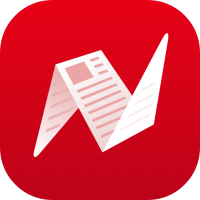 Sources: