New Yorkers could have a floating pool on the East River this summer. After a decade of campaigns and testing, a team of designers and architects received the green light from the city hall of the American metropolis to implement their plan, the huge public swimming pool called "+ Pool".
The project's designers said that the New York's Economic Development Corporation (NYCEDC) has given them a green light to proceed with the plan:
We received an official confirmation to proceed with next steps from the City of New York!
This very special week, we received an official "confirmation to proceed with due diligence" for our floating river swimming facility! This momentous event follows nearly two years of review by the city and the New York City Economic Development Corporation ("NYCEDC").
A confirmation to proceed means that we are free to work with the NYCEDC on next steps, which includes a project term sheet, logistics planning, on-site piloting and community engagement. + POOL will leverage private investment to spur innovation, open up more public space, and create jobs at a time when each of these things is desperately needed. In these ways, + POOL is the cornerstone of a new New York because it helps us build cleaner, clearer and better for all.
The project of the floating swimming pool on the East River was created as a way to relax the residents and tourists of New York, but also as a technical solution for cleaning the city's waters.
"+ Pool" is 285,500-gallon public pool built on a floating island. the pool will be safe due to the layers of filtration membranes that will make the water safe for swimming while simultaneously cleaning the surrounding river.
Moreover, the pool will clean 600,000 gallons of river water every day.
+ POOL is a plus-shaped, water-filtering, floating swimming pool, designed to filter the very river that it floats in through the walls of the pool, making it possible for New Yorkers and its visitors to swim in clean river water. + POOL strives to reclaim the river as a recreational resource for the city, while educating the public about issues affecting our water quality.
But, organizers are still looking to raise private and public capital to make the project a reality, The project is estimated to cost more than $20 million.
In 2010, the project was conceived as a collaboration between design firm PlayLab and the co-founders of the now-defunct New York architecture practice, Family. The designers have consulted with engineers and naval architects to improve the pool's design. The project was supported by many celebrities, including Kanye West and Neil Patrick Harris.
Andrew Yang, New York mayoral candidate, has also made + Pool a part of his policy platform.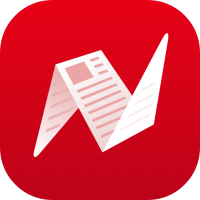 Sources:
https://edition.cnn.com/style/article/plus-pool-new-york-east-river/index.html?fbclid=IwAR3tVRb95VTI5LRTQtsjLFD0OU7sOZe_dwWG-iJfeRZgrhUdLTDTcYZzVJE
https://pluspool.org/timeline/pool-takes-next-steps-with-nycedc/
https://pluspool.org/timeline/pool-takes-next-steps-with-nycedc/