In early May, Santiago Solans Portillo, a 29-year-old man who wanted to get to Argentina, tested positive a few hours before boarding a plane at Miami airport. However, he presented a false medical certificate in order to board the plane.
Argentina requires international travelers coming from the United States to show proof of having recovered from covid-19 recently or a negative test to board a flight.
A few hours before Santiago Solans Portillo had to fly to Argentina, he received the news that he tested positive for coronavirus. But, when he arrived at the airport in Miami, Santiago Solans Portillo decided to not inform the American Airlines agents that he tested positive and to present a medical certificate that said he was fit to fly.
The next day, when Santiago Solans Portillo arrived in Buenos Aires, his temperature was checked, and he had a fever of 101.3 degrees˚. He confessed that he probably had Covid and that he should not have boarded the plane.
Argentine authorities said that Santiago Solans Portillo received a medical certificate on May, 2 from a clinic in Hollywood, Florida, that stated that he was in good health and able to travel internationally. The lawyer that represents that clinic said that the certificate was not counterfeit or fraudulent and had been issued to the patient in accordance with all U.S. guidelines.
Now, Santiago Solans Portillo was arrested and is held in a Buenos Aires sanitary hotel, a facility that the city had run for travelers arriving from abroad who were ordered to quarantine.
Carignano, the immigration official, said that Santiago Solans Portillo could face 3 to 15 years in prison under an Argentine law that bars people from knowingly exposing others to infectious diseases.
What do you think about this situation?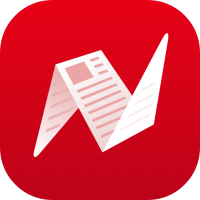 Sources:
https://www.washingtonpost.com/nation/2021/05/05/argentina-covid-flight-florida-vaccine/