4 Romanians from Tallahassee, Florida have been arrested and two others are wanted by the police, being accused of stealing 740,000 dollars.
They stole the money by taking donation checks from their mailboxes and cashing them.
The authorities are calling this operation: "Operation Though Shalt Not Steal".
The group of people was based in Orlando, but they traveled throughout Florida and other states stealing checks. Until now, authorities identified 636 churches where they stole from. 355 of them are from Florida.
"The subjects travel throughout Florida and the southern United States and remove the checks from the mailboxes of churches." - Church Theft Complaint by Michael Braun
The group of people had many bank accounts where they would deposit the checks and then used ATMs to withdraw cash as soon as they cleared.
On May 26, 4 man implicated in these thefts were arrested: Ionut Raducan, 33; Marius Dumitru, 27; Marius Dumitru, 34; and Panait Dumitru, 32. They were all charged with conspiracy to commit racketeering, racketeering, grand theft, unlawful possession of personal identification information, and money laundering. They are in the Orange County jail.
Now, the authorities are still searching for Catalin Trandafir, 45, and Simona Trandafir, 39. You can see them in the picture below.
Moreover, the group of people spent the money on cars, food, and clothing and made high-value wire transfers to Romania.
The case will be prosecuted by Attorney General Ashley Moody's Office of Statewide Prosecution.
The sad part is that they stole from churches.
"Churches depend on donations from generous members of the community to operate and serve those in need. It is despicable that this crime ring would exploit the selfless acts of kindness displayed through these donations for selfish greed," - affirmed Moody in a news release
If you have any information about the 2 wanted persons, Catalin Trandafir and Simona Trandafir contact the authorities.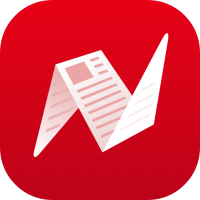 Sources:
https://www.fox35orlando.com/news/romanian-nationals-accused-of-stealing-from-florida-churches?fbclid=IwAR0uB_PZIHsraqNVEZw45y1eLMVMAA1UscbydJJqxu7roW8Q2B_9NofqIrc
https://eu.news-press.com/story/news/crime/2021/05/26/romanian-nationals-arrested-operation-thou-shalt-not-steal/7449351002/