Arizona attracts a huge number of filmmakers eager to show everything our state has to offer to the entire world.
Arizona is the 6th largest and the 14th most populous of the 50 states.
Since the 1950s, Arizona's population and economy have grown dramatically because of migration into the state, and now the state is a major hub of the Sun Belt.
Cities such as Phoenix and Tucson have developed large, sprawling suburban areas. Many large companies, such as PetSmart and CircleK, have headquarters in the state, and Arizona is home to major universities, including the University of Arizona and Arizona State University.
Traditionally, the state is politically known for national conservative figures such as Barry Goldwater and John McCain, though it voted Democratic in the 1996 presidential race and in the 2020 presidential and senatorial elections.
With that said, it is obvious that Arizona is a great U.S. power, but it also has countless movie appearances, and the most important are:
1. Rambo III (1988)
Rambo III is a 1988 American action film directed by Peter MacDonald and co-written by Sylvester Stallone, who also reprises his role as Vietnam War veteran John Rambo. A sequel to Rambo: First Blood Part II (1985), it is the third installment in the Rambo franchise, followed by Rambo.
The film depicts fictional events during the Soviet-Afghan War. In the film, Rambo sets out on a dangerous journey to Afghanistan in order to rescue his former military commander and his longtime best friend Colonel Trautman from the hands of an extremely powerful and ruthless Soviet Army colonel who is bent on killing both Trautman and Rambo, as he helps lead the Soviet armed forces and their mission to conquer Afghanistan.
Rambo III was released worldwide on May 25, 1988, and grossed $189 million at the box office. With a production budget between $58 and $63 million, Rambo III was the most expensive film ever made at the time.
Fort Yuma Indian Reservation, Yuma, Arizona, USA
Yuma, Arizona, USA
Eagletail Mountains, Arizona, USA
Coyote Mountains Wilderness, Arizona, USA
Kofa National Wildlife Refuge, Arizona, USA
Yuma Territorial Prison State Park - 206 N. Fourth Avenue, Yuma, Arizona, USA
2. Red Rock West (1993)
Red Rock West is a 1993 American neo-noir thriller film directed by John Dahl and starring Nicolas Cage, Lara Flynn Boyle, J. T. Walsh, and Dennis Hopper. It was written by Dahl and his brother Rick, and shot in Montana and Willcox, Arizona.
The film was well received at the prestigious Toronto International Film Festival, but deemed a cable and direct-to-video product by Columbia TriStar Home Video, which owned the North American rights. When Bill Banning, the owner of a San Francisco movie theater and a huge fan of the film, arranged for a theatrical release, the film gained a "buzz" and toured the U.S. as an art-house hit.
Willcox, Arizona, USA
Texas Canyon, Arizona, USA
Willcox Playa, Willcox, Arizona, USA
Bisbee Douglas International Airport, Arizona, USA
Sonoita, Arizona, USA
Elgin, Arizona, USA
Canelo, Arizona, USA
Dragoon, Arizona, USA
3. Transformers: Revenge of the Fallen (2009)
Transformers: Revenge of the Fallen is a 2009 American science fiction action film directed by Michael Bay and is based on the Transformers toy line. It is the sequel to 2007's Transformers, as well as the second installment in the live-action Transformers film series.
Transformers: Revenge of the Fallen surpassed its predecessor at the box office, grossing a total of $402.1 million in the US and Canada and $434.2 million in other territories, for a total of $836.3 million worldwide, making it the 37th highest-grossing domestic film and fourth-highest of the year worldwide. With over 11 million home media sales in 2009, it was also the top-selling film of the year in the United States.
Davis-Monthan Air Force Base, Tucson, Arizona, USA
Tucson International Airport, Tucson, Arizona, USA
What other great movies do you know that were shot in Arizona? Comment below!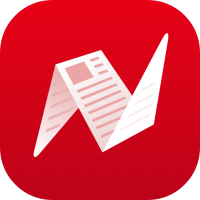 Sources:
https://en.wikipedia.org/wiki/Arizona
https://en.wikipedia.org/wiki/Rambo_III
https://www.imdb.com/title/tt0095956/locations?ref_=tt_dt_loc
https://en.wikipedia.org/wiki/Red_Rock_West
https://www.imdb.com/title/tt0105226/locations?ref_=tt_dt_loc
https://en.wikipedia.org/wiki/Transformers:_Revenge_of_the_Fallen
https://www.imdb.com/title/tt1055369/locations?ref_=tt_dt_loc