Massachusetts attracts a huge number of filmmakers eager to show everything our state has to offer to the entire world.
Massachusetts, officially the Commonwealth of Massachusetts, is the most populous state in the New England region of the United States.
Massachusetts is home to the Greater Boston metropolitan area, a region influential upon American history, academia, and industry. Originally dependent on agriculture, fishing and trade, Massachusetts was transformed into a manufacturing center during the Industrial Revolution. During the 20th century, Massachusetts's economy shifted from manufacturing to services. Modern Massachusetts is a global leader in biotechnology, engineering, higher education, finance, and maritime trade.
The entire Commonwealth of Massachusetts has played a powerful scientific, commercial, and cultural role in the history of the United States.
With that said, it is obvious that Massachusetts is a great U.S. power, but it also has countless movie appearances, and the most important are:
1.Ghosts of Girlfriends Past (2009)
Ghosts of Girlfriends Past is a 2009 American romantic comedy film directed by Mark Waters. The script was written by Jon Lucas and Scott Moore, based on Charles Dickens' 1843 novella A Christmas Carol. Filming spanned February 19, 2008 to July 2008 with stars Matthew McConaughey, Jennifer Garner, Lacey Chabert, Emma Stone, and Michael Douglas. The film was released on May 1, 2009.
Ghosts of Girlfriends Past features a wedding day and the day before, rather than the familiar Christmas and Christmas Eve from A Christmas Carol. The three ghosts share similar appearances with the original descriptions, and the film shares the traditional plot points from the book.
Castle Hill, Crane Estate - 280 Argilla Road, Ipswich, Massachusetts, USA
Brophy Elementary School, Framingham, Massachusetts, USA
Dover, Massachusetts, USA
Massachusetts Horticultural Society, The Gardens at Elm Bank, 900 Washington Street, Wellesley, Massachusetts, USA
Boston, Massachusetts, USA
Needham, Massachusetts, USA
Sudbury, Massachusetts, USA
2. The Paper Chase (1973)
The Paper Chase is a 1973 American comedy-drama film starring Timothy Bottoms, Lindsay Wagner, and John Houseman, and directed by James Bridges.
Based on John Jay Osborn Jr.'s 1971 novel The Paper Chase, it tells the story of James Hart, a first-year law student at Harvard Law School, his experiences with Professor Charles Kingsfield, a brilliant and demanding contract law instructor, and Hart's relationship with Kingsfield's daughter.
Houseman earned an Oscar for Best Supporting Actor for his performance as the professor. Houseman later reprised the role in a TV series of the same name that lasted four seasons, following Hart, played by James Stephens, through his three years of law school.
Harvard Stadium - 65 N. Harvard Street, Boston, Massachusetts, USA
Cambridge, Massachusetts, USA
3. Hubie Halloween (2020)
Hubie Halloween is a 2020 American Halloween comedy-horror film directed by Steven Brill, written by Adam Sandler and Tim Herlihy, and starring an ensemble cast consisting of Sandler, Kevin James, Julie Bowen, Ray Liotta, Rob Schneider, June Squibb, Kenan Thompson, Shaquille O'Neal, Steve Buscemi, Maya Rudolph, Tim Meadows, Karan Brar, Paris Berelc, Noah Schnapp, China Anne McClain, and Michael Chiklis.
The film follows a Halloween-loving delicatessen worker who must save the town of Salem, Massachusetts, from a kidnapper. Released on October 7, 2020 by Netflix, the film received mixed reviews from critics. The film pays tribute to actor Cameron Boyce, who was set to star but died in 2019.
Salem, Massachusetts, USA
Marblehead, Massachusetts, USA
Danvers, Massachusetts, USA
Beverly, Massachusetts, USA
Hopedale, Massachusetts, USA
Mendon Twin Drive-In, Mendon, Massachusetts, USA
Gloucester, Massachusetts, USA
What other great movies do you know that were shot in Massachusetts? Comment below!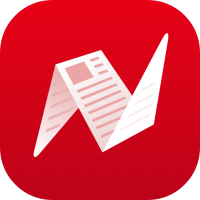 Sources:
https://en.wikipedia.org/wiki/Massachusetts
https://en.wikipedia.org/wiki/Ghosts_of_Girlfriends_Past
https://www.imdb.com/title/tt0821640/locations?ref_=tt_dt_loc
https://en.wikipedia.org/wiki/The_Paper_Chase_(film)
https://www.imdb.com/title/tt0070509/locations?ref_=tt_dt_loc
https://en.wikipedia.org/wiki/Hubie_Halloween
https://www.imdb.com/title/tt10682266/locations?ref_=tt_dt_loc