Indiana attracts a huge number of filmmakers eager to show everything our state has to offer to the entire world.
Indiana is the 38th-largest by area and the 17th-most populous of the 50 United States. Before becoming a territory, various indigenous peoples inhabited Indiana for thousands of years. Since its founding as a territory, settlement patterns in Indiana have reflected regional cultural segmentation present in the Eastern United States.
Indiana has a diverse economy with a gross state product of $377.1 billion in 2019. It has several metropolitan areas with populations greater than 100,000 and a number of smaller industrial cities and towns. Indiana is home to professional sports teams, including the NFL's Indianapolis Colts and the NBA's Indiana Pacers, and hosts several notable competitive events, including the Indianapolis 500.
With that said, it is obvious that Indiana is a great U.S. power, but it also has countless movie appearances, and the most important are:
1. Hoosiers (1986)
Hoosiers is a 1986 American sports film written by Angelo Pizzo and directed by David Anspaugh in his feature directorial debut. It tells the story of a small-town Indiana high school basketball team that enters the state championship. It is loosely based on the story of the Milan High School team that participated in the 1954 state championship.
Gene Hackman stars as Norman Dale, a new coach with a spotty past. The film co-stars Barbara Hershey and Dennis Hopper, whose role as the basketball-loving town drunk earned him an Oscar nomination. Jerry Goldsmith was also nominated for an Academy Award for his score. In 2001, Hoosiers was selected for preservation in the United States National Film Registry by the Library of Congress as being "culturally, historically, or aesthetically significant."
Knightstown, Indiana, USA
Hinkle Fieldhouse - 510 W. 49th Street, Butler University, Indianapolis, Indiana, USA
Elizaville, Indiana, USA
Danville, Indiana, USA
Lebanon, Indiana, USA
Nineveh, Indiana, USA
Memorial Gymnasium, Lebanon, Indiana, USA
St. Philip Neri Catholic School Gym - 545 Eastern Avenue, Indianapolis, Indiana, USA
Boone County, Indiana, USA
Wishard Memorial Hospital - 1001 W. 10th Street, Indianapolis, Indiana, USA
New Richmond, Indiana, USA
County Road 175 East, Montgomery County, Indiana, USA
2. Going All the Way (1997)
Going All the Way is a 1997 American comedy-drama film directed by Mark Pellington, in his feature film directorial debut. The film was written by Dan Wakefield, based on his 1970 novel and starred Jeremy Davies, Ben Affleck, Rachel Weisz, Amy Locane and Rose McGowan. The film was shot on location in Indianapolis, IN, the setting of Wakefield's autobiographical novel.
The Original Motion Picture Soundtrack was released on Verve Records in September 1997 (Verve 314 537 908-2) including the song "Tangled and Tempted", co-written for the film by Indianapolis singer/songwriter/producer Tim Brickley.
Fountain Square, Indianapolis, Indiana, USA
Indianapolis, Indiana, USA
Red Key Tavern - 5170 N. College Avenue, Indianapolis, Indiana, USA
Union Station - 39 Jackson Place, Indianapolis, Indiana, USA
3. To Please a Lady (1950)
To Please a Lady is a 1950 American romantic drama film produced and directed by Clarence Brown and starring Clark Gable and Barbara Stanwyck. The climactic race scene was shot at the Indianapolis Motor Speedway.
According to MGM records, the film earned $2,061,000 in the US and Canada and $861,000 elsewhere, resulting in a profit of $47,000.
Indianapolis Motor Speedway - 4790 W. 16th Street, Speedway, Indiana, USA
Bonus: Other great movies from Indiana
A Christmas Story
Breaking Away
Close Encounters of the Third Kind
Rudy
Knute Rockne: All American
Friendly Persuasion
What other great movies do you know that were shot in Indiana? Comment below!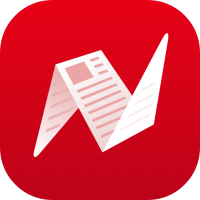 Sources:
https://en.wikipedia.org/wiki/Indiana
https://en.wikipedia.org/wiki/Hoosiers_(film)
https://www.imdb.com/title/tt0091217/locations?ref_=tt_dt_loc
https://en.wikipedia.org/wiki/Going_All_the_Way
https://www.imdb.com/title/tt0119209/locations?ref_=tt_dt_loc
https://en.wikipedia.org/wiki/To_Please_a_Lady
https://www.imdb.com/title/tt0043052/locations?ref_=tt_dt_loc