On April 25, two men while scuba diving in a local river in Florida, found a mammoth bone from the Ice Age.
Derek Demeter and Henry Sadler are the men who made the discovery.
They were scuba diving in the Peace River near Acadia when they found the four-foot, 50-pound bone.
Derek Demeter is the Seminole State Planetarium Director Derek Demeter told the Fox 35 Orlando reporters:
"Henry is my dive buddy. He yelled out to me, said, 'Hey, Derek. I found something!' Oh my goodness!' It was really, really cool."
Henry Sadler posted on his Instagram account a photo with him holding the bone and with the following caption:
I was fortunate enough to find two amazing once in a lifetime fossils yesterday. This is the first, come back tomorrow to see the rarest fossil you can find in Florida. Pictured here is a Colombian Mammoth leg bone, and while not as rare as the other thing, it is still an incredible find. Amazingly, it is almost completely undamaged and very well mineralized. Huge shoutout to @derekthediscoverer for helping me unearth this beast.
The bone they found is thought to be the femur, or thigh bone, of a mammoth. Also, the fossil dates back to the Ice Age, somewhere between 2.5 million years ago and 10,000 years ago.
Derek Demeter and Henry Sadler think that the leg bone belonged to a Columbian mammoth, which wandered around Florida between 2.6 million and 10,000 years ago.
For the moment, the bone's exact age is hard to tell. Mammoths were giant furry ancestors of the elephant. They came to North America over one million years ago and become extinct about 11,000 years ago.
The Columbian mammoth was the largest of its kind even reaching a height of 14-feet. Derek Demeter said the followings:
"This one's much more dense, so we kind of think it's somewhere in the middle. Probably 100,000 years old." "It brings us joy to know that we can uncover stuff that really gets people excited."
The bone was found under the sand, this way it was well preserved due to the sand that was protecting it from aggressive factors.
The mammoth bone they found will be displayed in a middle school classroom where Sadler teaches, with the scope of educating the kids.
Henry Sadler said the followings:
"It's currently sitting in the classroom where the kids are able to see it, touch it, feel it and really get a history of the natural world. I talk to my kids about the movie 'Ice Age.' … They've heard about saber-toothed tigers, and actually finding a piece of one of those animals and bringing it to life for those kids — it's just awesome."
Derek Demeter and Henry Sadler are amateur paleontologists. This is not the first time they found fossils while scuba diving in Florida.
On the same day of the mammoth bone discovery, they found parts of an extinct shark and the tooth of a saber-tooth tiger.
Moreover, on another day they found while diving in the Peace River, two mastodon teeth.
Derek Demeter said the following about his passion for scuba diving and searching for bones and unique things.
"The thing I love about it is just like astronomy, it's time traveling. It plays with the imagination so you go 'Wow, what was going on at this time?'"
It's amazing what 2 men manage to find. And this is not the first time it happened.
Through their diving, they managed to find a lot of amazing fossils.
What do you think about this?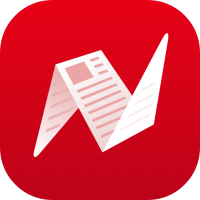 Sources: